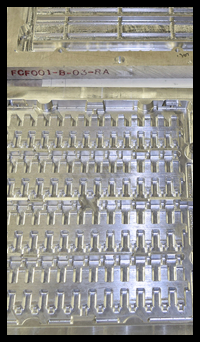 Our engineering process starts in the design phase, where we better understand your objectives and risks and develop a workable solution.We utilize a cross-functional team of experienced and knowledgeable professionals, which allows us to accelerate the design process and deliver the best option for your needs. The design phase includes:
Concept design
Facility layout design
Equipment design
Packaging design
Mechanical & electrical applications
Process applications
Equipment programming
With over 80 years of combined experience in the consumer packaging and automotive industries, Deufol's engineering and design team is here to help you solve tough problems.
Beginning with the capability to design new products or to help you improve existing products, all factors of your project will be reviewed and analyzed. Once the design is finalized, Deufol can engineer prototype tooling for testing purposes, and then the equipment, tooling and automation for production. To ensure the equipment and design meet customer and market expectations, Deufol's team will complete validation and acceptance testing.
Design of Thermoform, Heat Seal and RF Seal Tooling
Design of Custom Automation Tooling
Autocad
Solidworks - Electrical & Mechanical
Minitab
Utilizing multiple file formats including DXF, DWG, Parasolid, Solidworks and STP.