Everyone is looking for the best people.
We look for the right ones.
Taking part in shaping change. Staying one step ahead of tomorrow's challenges today. Growing together in an evolving industry. Acting in a value-based and responsible manner.
Overcoming limits.
This is what it means to work at DEUFOL.
Around 2400 employees in more than 90 locations worldwide give their best every day to overcome a wide range of obstacles in our industry so that DEUFOL, and they as individuals, can continue to grow.
*Locations spread
on three continents
*Employees giving
their best every day
*Years of industry
experience
"Family Operated means to me: A team working together to build a successful business."
"At DEUFOL, you can start small and achieve great things...."
Personal development through structured feedback sessions. An open door policy with a management who is always listening, We want to involve everyone.
"DEUFOL strive to achieve broad employee participation by fostering an "All Brains on Deck"Meeting Culture whenever possible!"
"Community. Appreciation. Tolerance. We are a diverse workforce where people learn from each other and with each other."
"Starting from my first job in production, every move up has been supported by decades of coworkers' experience to help us meet our customers' new challenges and exceed expectations for the future."
"We at Deufol can only be as strong as each individual member of our Deufol family. Therefore, the well-being and satisfaction of each individual is close to our hearts and is therefore constantly encouraged."
"I associate this with when the special is standard. Solution-oriented work and proactive goal-oriented action help us to master new challenges every day with all our knowledge."
Family-operated
Long term and vision.
Everyone pulls together.
Ideas count, not the hierarchy level.
Career opportunities for all target groups - from industrial operators and junior staff to commercial specialists and management.
Personal development through structured feedback sessions. An open door policy with a management who is always listening, We want to involve everyone.
Short decision-making paths. Dynamic processes. Opportunity to share ideas with management.
Think Global, Act Local. Colleagues from international locations in over ten different countries. Intercultural exchange and collaboration.
We are constantly reinventing ourselves. The focus is on the digitization of processes. Your creativity and suggestions for solutions are valuable and taken seriously.
We offer our employees a growing range of benefits such as corporate benefits and remote work depending on the position they hold.
Overcoming boundaries together. Learning from mistakes together. Being successful together.
Experienced Professionals
You are joining a dynamic family business where you can contribute directly to its success and experience: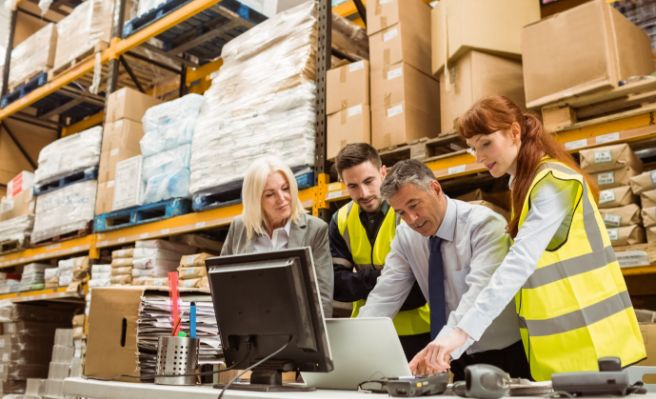 Our recruiting team is looking forward to your application.
LISA NICHOLS
HUMAN RESOURCES MANAGER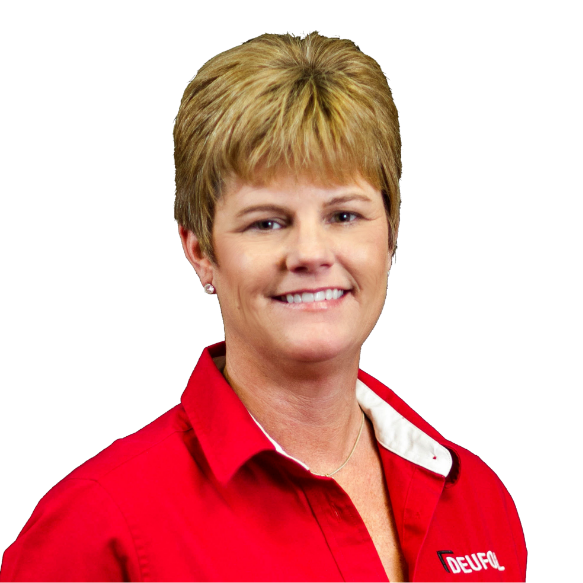 Job Title: Crate Builder
Department: Crating
Reports to: Crating Supervisor or Crating/Packaging Manager
Shift: 7a-3p
General Description of this Job:  The Crate Builder is responsible for assembling boxes to specific dimensions in preparation for packaging or direct sales.
ESSENTIAL DUTIES AND RESPONSIBILITIES:
·      Receive general instructions verbally or written from supervisor and/or crating lead and written instruction from drawings, blue print or standard operating procedure.
·      Operate hand tools such as air nail gun, stapler, electric drill, saw and air drill.
·      Assemble boxes to meet specifications from drawings or blue print or standard operating procedure.
·      Maintain a work area in a clean and orderly fashion and conform to all quality and safety procedures.
·      Follow all safety rules and current procedures, along with the employee handbook and OSHA regulations.
·      Ability to operate forklift.
·      Perform other duties as assigned.
SKILLS AND ABILITIES REQUIRED TO PERFORM THE DUTIES OF THE JOB: 
·      Read tape measure
·      Be able to operate saws, nail gun, drill, use hammer, and other equipment
·      Attention to detail
·        Read blue prints
·        Operate Forklift
EDUCATION AND EXPERIENCE REQUIREMENTS:
·      High School or GED preferred.
·      Experience on same or similar position preferred.
·      Must pass internal forklift certification and training program.
PHYSICAL DEMANDS:
·      The physical demands described here are representative of those that must be met by an employee to successfully perform the essential functions of this job. Reasonable accommodations may be made to enable individuals with disabilities to perform the essential functions.
·      While performing the duties of this job, the employee is regularly required to stand. The employee frequently is required to use hand to finger, handle, or feel objects, tools, or controls and climb or balance. The employee is frequently required to walk; reach with hands and arms; stoop, kneel, or crouch. The employee will need to be able to talk or hear.
The employee must regularly lift and/or move up to 10 pounds, frequently lift and/or move up to 25 pounds, occasionally lift up to 50 pounds. Specific vision abilities required by this job include close vision, peripheral vision, depth perception, and the ability to adjust focus. 
WORKING CONDITIONS:
·      Work Environment: The work environment characteristics described here are representative of those an employee encounters while performing the essential functions of this job. Reasonable accommodations may be made to enable individuals with disabilities to perform the essential functions.
·      The noise level in the work environment is usually quiet.
·      Works indoors in a manufacturing/warehouse environment.
·      This position is exposed to occupational hazards including, but not limited to, moving machinery, high levels of power potential, physical obstacles, exposure to chemicals, slippery walking surfaces, and moving vehicles, etc.
·      Exposed to sharp knives and cutters.
·      Must wear appropriate personal protective equipment as designated by the company including but not limited to safety glasses, hearing protection, clothing and footwear in the appropriate areas and must follow safety practices.
DISCLAIMER
The above statements are intended to describe the general nature and level of work being performed by employees assigned to this classification.  They are not intended to be construed as an exhaustive list of all responsibilities, duties and/or skills required of all personnel so classified.  Additional duties applicable to the above discipline may be added on a temporary or permanent basis based upon business requirements.
Job Title:  CDL Truck Driver Position
Department:  Warehouse
Shift: 2nd – 3p-11p
Reports To: Warehouse Manager
Direct Hire
SUMMARY:
Perform duties in all shipping, receiving and warehousing functions in compliance with Deufol policies and procedures. Ensure that transfer orders match upon receipt and delivery, make appropriate adjustments and advise as necessary. Execute deliveries from the dock and warehouse to department staging areas and associates. Correct and assist in correcting errors. Maintain warehouse facility in compliance with Deufol policies and procedures and departmental housekeeping guidelines. Communicate with warehouse management as required to perform duties. Comply with applicable safety, occupational health, loss prevention and environmental requirements. Perform other driving duties and special assignments as directed by the Warehouse Management
ESSENTIAL FUNCTIONS:
Perform pre and post trip inspections
Drive tractor, trailer, flat bed, straight truck and fuel tractor
Hook, unhook trailer, enter and exit the rear of a trailer from ground level
Operate forklift, load, unload material, count material and deliver to designated staging area
Operate scanner (on dock), complete delivery receipt
Perform shipping and receiving duties inside warehouse when not making deliveries
Work on continuous improvement projects, find opportunities and resolve issues with end users and other groups as needed
Promote a safe work environment. Drivers will provide recommendations on maintaining the safety of the work environment. Participate in Environmental Health and Safety programs. Provide timely notification to supervisor of all observed hazardous conditions and unsafe work practices.
Remain current on all Deufol training and participate as in all required training
Work overtime as required based on business needs; sometimes on short notice
Ability to be on call during off hours for emergency deliveries
Dealing with people skills, reliable and customer oriented, and ability to work independently required
A professional atmosphere with regular predictable attendance
Job Title: Plant Manager- Charlotte, NC
Department: Warehouse
Reports to: Director of Operations
Shift: 8 a.m. – 5 p.m.
General Description of this Job:  The Plant Manager is responsible for directing and coordinating all functions of the business.
ESSENTIAL DUTIES AND RESPONSIBILITIES:
Responsibility for resource utilization and productivity management
Ensure quality standards are maintained according to requirements by our customers.
Maintain the customer relationship with our customers.
Evaluate talent and develop plan for developing and upgrading talent where necessary.
Adopt best practices for key business processes with a goal of continuous improvement.
QUALIFICATIONS: To perform this job successfully, an individual must be able to perform each essential duty satisfactorily. The requirements listed below are representative of the knowledge, skill, and/or ability required.
Experience in warehousing operations
Strong strategically and tactically
Strong business and financial acumen
Strong process orientation
Exceptional leadership and management skills
Results oriented
Integrity
EDUCATION AND EXPERIENCE REQUIREMENTS:
Education and/or Experience:  Bachelor's degree or equivalent job experience of 5-10 years recommended.
Language Skills: Ability to read and interpret documents such as safety rules, operating and maintenance instructions, and procedure manuals.  Ability to write routine reports and correspondence.  Ability to speak effectively before groups of customers or employees of organization.
Reasoning Ability: Ability to apply common sense understanding to carry out instructions furnished in written, oral, or diagram form.  Ability to deal with problems involving several concrete variables in standardized situations.
Computer Skills:To perform this job successfully, an individual should have knowledge of Microsoft Excel, Word and Outlook.  Prior Experience in SAP.