WITH OUR CUSTOM CRATING YOUR GOODS REMAIN WELL PROTECTED DURING SHIPMENT
Your expert for Custom Crating
The professional packaging of industrial goods is essential to ensure safe transport. Therefore, DEUFOL supports you with customized or standardized crates for your goods. We offer you top-quality, durable and secure products for your export.
Precisely fitting crates according to your needs
Our standard boxes can be precisely customized to your individual needs. To achieve this, we clarify your exact requirements in the first step. We include the most important parameters such as dimensions, weight, deadlines and country of destination to design your needs-based solution.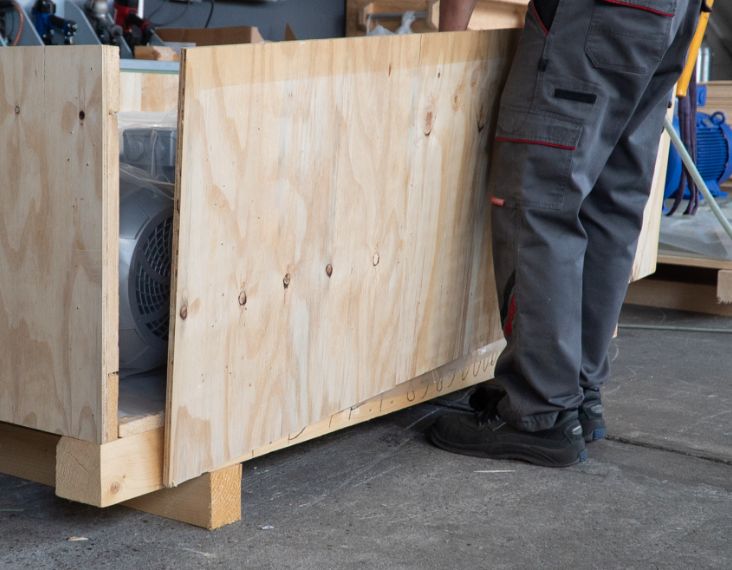 Best packaging protection
Our packaging protects your goods on every transport route.
Compliance with all regulations
We make sure that our custom crates comply with international standards and regulations.
Smart packaging
Our solutions for your export packaging needs are designed to be as lightweight and space-saving as possible.
Need-based preservation
We offer our customers long term preservation.
Your Advantages at a glance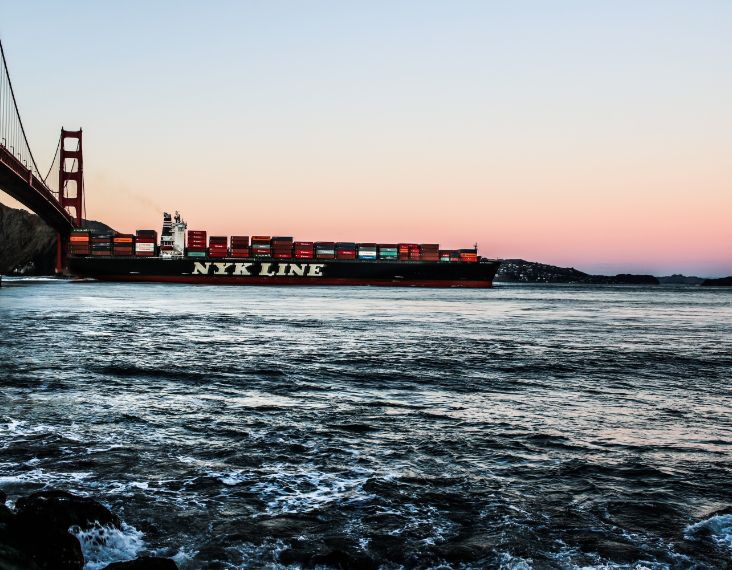 We offer packaging solutions for every transport route
DEUFOL knows exactly the different requirements of all transport routes and makes sure that your packaging meets them. Whether for rail, ocean, air freight or truck transport, we will gladly support you with the right packaging for your transport route.
We offer Custom Crating for any product
Heavy Cargo
We package industrial goods in the heavy-lift breakbulk sector and ensure a clean implementation.
Spare Parts
We also offer you the right packaging solution for spare parts.
Facilities
We package all types of facilities for our customers.
Machines
DEUFOL manages the packaging process of your machines.
Consultation in choosing the right Custom Crating
DEUFOL will gladly support its customers in all questions related to choosing the right custom crate. Benefit from our decades' worth of expertise in the area of industrial packaging. We will answer all your questions in a personal consultation.
DEUFOL is your partner for Custom Pallets & Box Bases
Do your goods need durable custom pallets or box bases instead of a custom crate? No problem for DEUFOL! We provide you with the ideal solution for your safe transport. Our custom pallets and box bases support your goods throughout the entire transportation process, no matter which route they take.
Frequently Asked Questions about our Custom Crating:
For more questions and answers, visit our FAQ page here or If your question is specific to your project, don't hesitate to contact us at 888 658 4098 or by filling out the form below and one of our business developers will get in touch soon.
Export Packaging At Your Site
We will handle your
packaging process.
Industrial Packaging Service
Highest quality standards for
your industry. 
SCM Software
Future-oriented solutions 
for your supply chain.