DURABLE CUSTOM PALLETS & BOX BASES FOR YOUR INDUSTRIAL SHIPMENT
Strong load capacity and high quality
Are you looking for the right custom pallets or box basess for your export? DEUFOL offers you well thought-out and, above all, durable wood that transports your goods safely from A to B. Looking for non-wood options, no problem, we also offer a range of non-wood products for transportation to meet your shipping needs.
Fast delivery to meet your requirements
We understand that you have immediate delivery needs and we can provide flexible and suitable products ensuring a fast project completion that meets your exact requirements. In doing so, DEUFOL takes into consideration the most important factors such as budgets, dimensions, weights, deadlines and country of destination.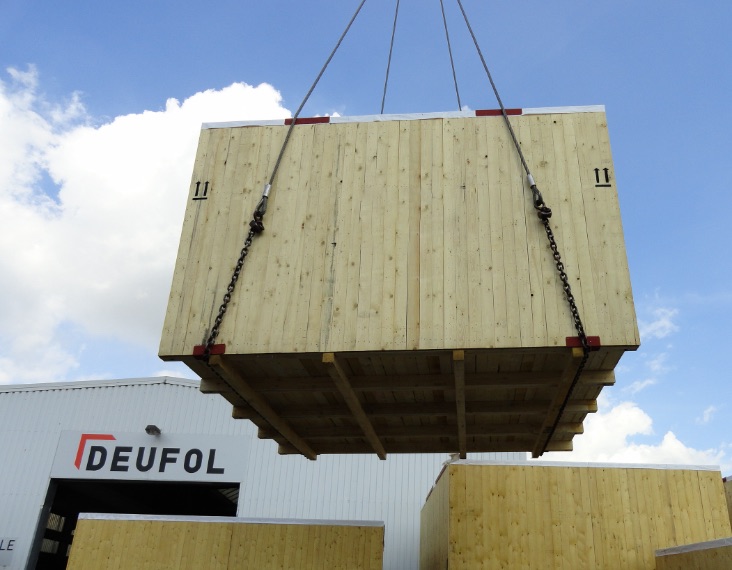 Smart products
Our solutions for your export packaging needs are as lightweight and effective as possible.
Compliance with all regulations
We make sure that our custom pallets and box bases comply with international standards and regulations.
Fast response and delivery time
Our products can be manufactured in large quantities and are always readily available for you.
Your Advantages at a glance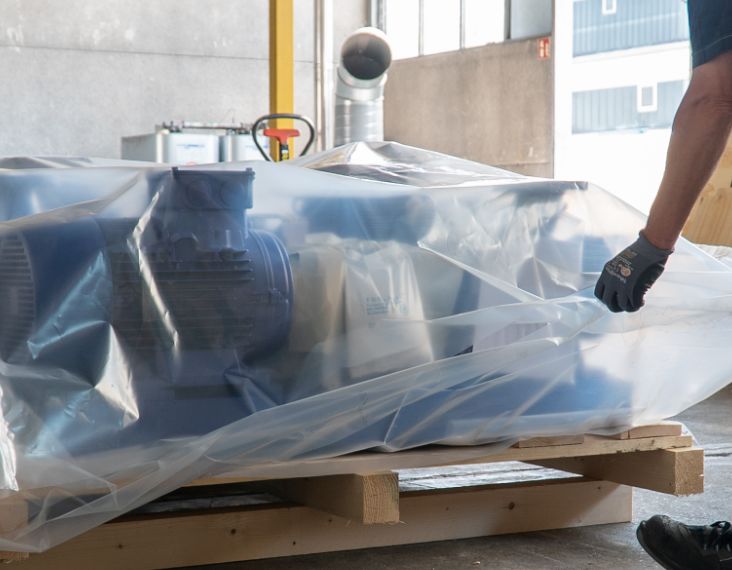 We offer the right custom Pallets & Box Bases for your transport route
DEUFOL knows the exact requirements for the different transport routes and makes sure that your shipment meets them. Whether for rail, ocean, air or truck transport, we support you with the right products for your transport route.
Your partner for Custom Pallets and Box Bases
DEUFOL is your contact for all questions around choosing the right custom pallets and box bases for your industrial goods. Take advantage of our decades' worth of expertise in the area of supply chain, and benefit from our precisely fitting products. Our staff will be glad to answer all your questions in a personal consultation.
DEUFOL also offers the right solution for your custom crating
The safety of your goods is a top priority at DEUFOL. For this reason, we can also support you with other packaging solutions for your industrial goods in addition to our transport pallets and box bottoms. This way, you can intelligently combine our products for your transport and benefit from numerous synergy effects and cost advantages.
Frequently Asked Questions about our Custom Pallets & Box Bases:
We will be glad to assist you in choosing the right transport products for your goods requiring shipment. Simply contact us by phone at: 1 888 658 4098 and get expert assistance from one of our personal DEUFOL specialists.
Our standard is 7 to 10 working days depending on the size of the job. We're here to help you meet your objectives as quickly and efficiently as possible and will work with you being flexible as needed.
Our portfolio of services ranges from customized packaging and first class supply chain consulting to future-oriented IT Solutions. You can find a detailed overview of all the services and products we offer in the website navigation.
For more questions and answers, visit our FAQ page here or If your question is specific to your project, don't hesitate to contact us at 888 658 4098 or by filling out the form below and one of our business developers will get in touch soon.
Export Packaging At Your Site
We will handle your
packaging process.
Industrial Packaging Service
Highest quality standards for
your industry. 
SCM Software
Future-oriented solutions 
for your supply chain.