Our all-in-one HUB in an ideal location in Bremerhaven
Mit flexibler und großer Flächenverfügbarkeit mitten im Hafengebiet von Bremerhaven stellen wir unsere HUB-Lösungen aus einer Hand zur Verfügung.
Powerful HUB for your projects in Bremen
Are you looking for a contact person who can relieve you of your logistics projects in Bremerhaven? Our extensive site team will be happy to provide you with flexible support at any time. Regardless of whether you need support in organizing your freight or whether you want us to optimize your container stowage. We are the right contact and offer you the ideal services for your individual requirements.
Well situated for transport in Bremerhaven
Our Bremen HUB location is very advantageously situated for transport and thus offers an extremely short distance to all other container terminals. This not only eliminates costs and additional effort for you, but also significantly reduces delays in the process, allowing you to efficiently plan your project in advance.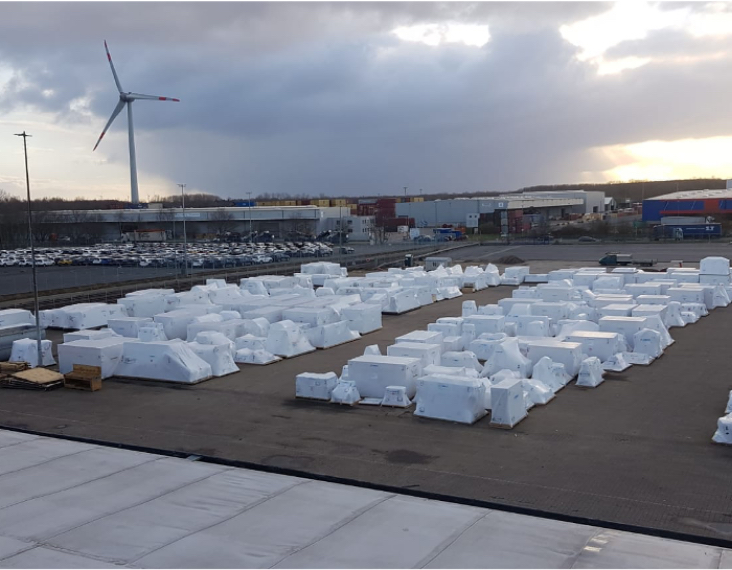 Our service portfolio in Bremerhaven
Our outstanding network of global HUB solutions
With our global HUB locations, we are continuously available to provide the right services to our customers from a wide range of industries. Whether you are looking for the right industrial packaging, professional solutions for your containers, or storage space for your goods, our tactically intelligent HUBS are equipped with everything to support you with your challenges.
Our DEUFOL HUBs in Europe