Mobile packaging with DEUFOL
With over 45 mobile packing units, we are available for you around the clock and ready to come to you at any destination.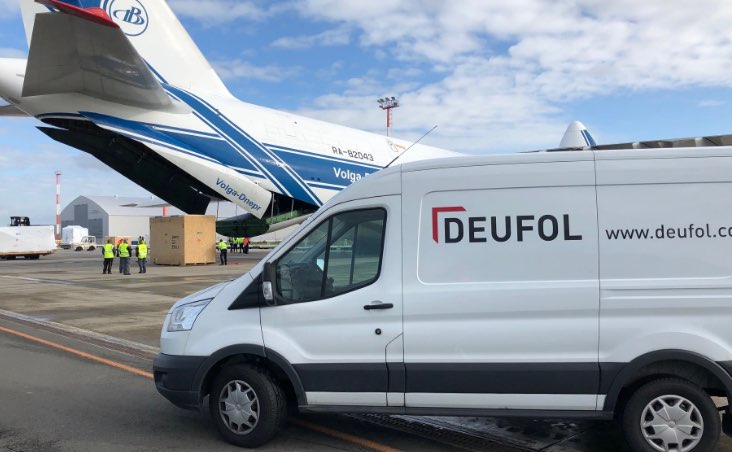 We package your goods with our Mobile Packaging Units
Our specialists will support you in packing your industrial goods in a timely and cost-efficient manner. It doesn't matter where your goods need to be prepared for transport our mobile packaging service ensures that your goods end up at the right place at the right time, in the right quantity and quality, for the right cost. No matter whether the goods need to be packed in your warehouse, a factory building of your supplier or in a port, we can help.
Standardised solutions for your industrial goods
With DEUFOL you have a competent & proactive partner who meets the major factors including Cost, Time and Quality. We find a customized solution for every industrial good. From machinery to hazardous goods, small parts to heavy lift packaging, no challenge is too big for DEUFOL. Whether you want to ship a machine to Singapore or a hazardous good to Brazil, we will provide all-round support for your packaging processes.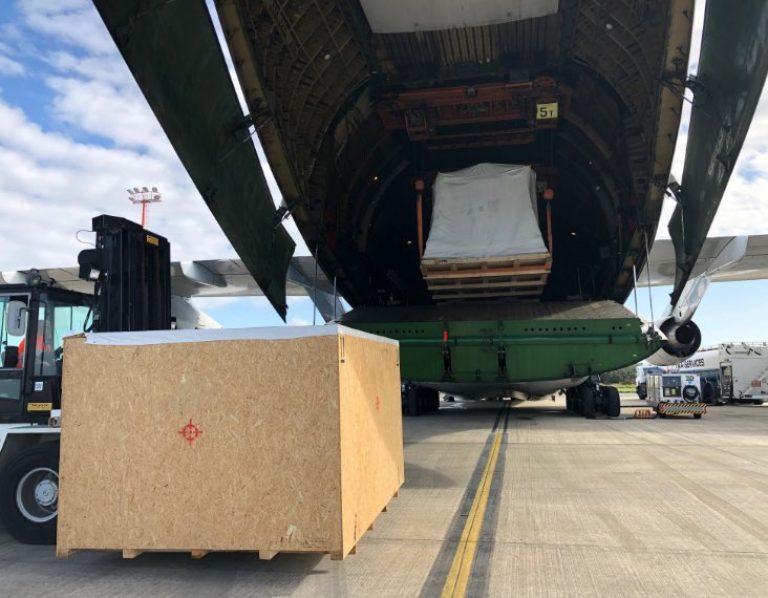 DEUFOL is your partner for Mobile Packaging worldwide
We offer standardised or customized packaging solutions that meet your exact requirements.
You will find our Mobile Packaging Services in 90 locations worldwide
Our mobile service provides you with more than just packaging. With DEUFOL, you save all freight and planning costs that would be charged for regular transport to the packaging location. In addition, you no longer need to worry about import regulations such as compliance with the ISPM 15 standard. You can fully focus on your business and we will take care of the rest.
The right packaging for every transport route
Complex transport routes require professional packaging solutions. This is exactly what DEUFOL can offer you. Whether for rail transport, air freight or sea route – we know the different requirements of all the transport routes and find the right packaging for each of them. We support you in making the right choice and provide you with expert advice throughout the process.
For the safety of your packaging, we also offer the right IT Solution
With our specially developed photo documentation, you can easily monitor your industrial goods at any time. DEUFOL has made it its goal to provide you with an all-in-one tool that precisely records every movement, every stop, every delay, and also every damage during transport. This way, you can not only proactively avoid damage during transport, but also initiate the next important steps at an early stage.
DEUFOL also takes your warehouse to the next level
Is your company facing complex warehouse requirements in addition to packaging difficulties? DEUFOL understands exactly what your challenges are and provides the solution with our innovative warehouse management systems. Whether you have just one warehouse or multiple warehouses, we use the latest technology and intelligent IT Solutions to take your supply chain to the next level. This is delivered by our unique logistics software system, which can be seamlessly integrated into your SAP system, as well as numerous other platforms.
Frequently Asked Questions about this Packaging Service: