Moving a heavy machine? Lifting, transporting and shipping large reels? We make a steel skid suitable for the load and transport! With design and strength calculation, 100% customized. With lifting eyes and guides for lifting. With insert profiles for forklift trucks. Reusable.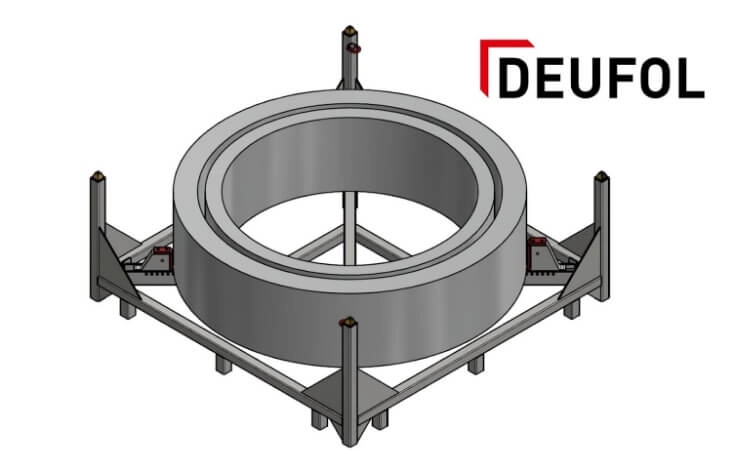 How to safely move a heavy machine without damaging it? How do you lift, transport and ship an installation and protect the bottom? How to fix industrial reels for transport?
Solution: DEUFOL Breakbulk steel skid
– A steel bottom (skid) tailored to the installation and the transport route
– Our design and strength calculation are tailored to the machine. No overdimensioning, no damage due to a too weak design. 100% Fitted!
– The floor is adapted for the manipulations that are going to happen: hoisting eyes and guides for hoisting, plug-in profiles for forklift trucks …
– We also make the suited bottom for large, heavy rolls, reels and pipes. Designed to anchor on the bottom so that transport can be done safely.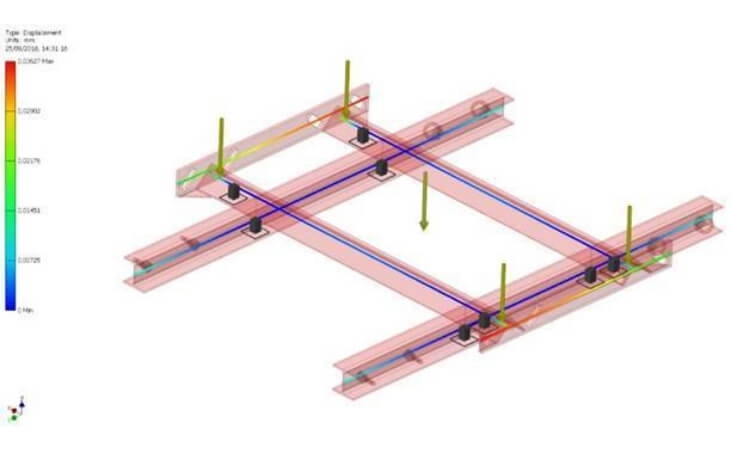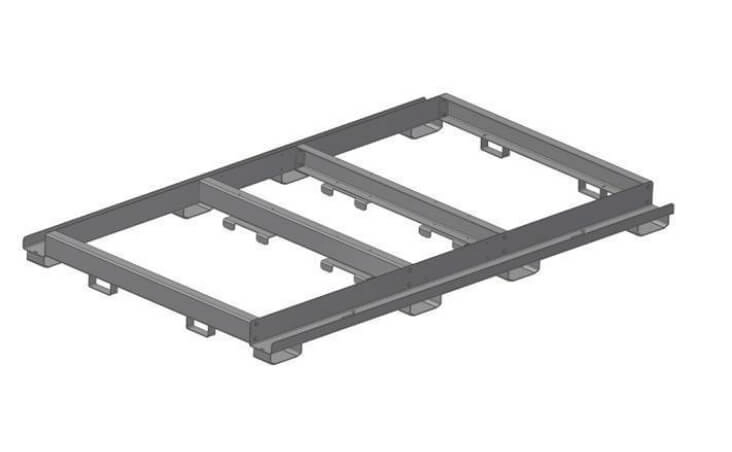 – Galvanized or painted for longer lifespan, in option.
– Tailor-made for your products and transport. Either by road, rail, water or air.
– Perfect for heavy machines, long transport with lots of transloading, breakbulk transportation.
– Can be combined with wooden floor and / or box. Can be combined with other packaging techniques such as ALU foil or VCI foil.
– Would you like it reusable? Then we take this into account in the design phase.
– Sufficiently sturdy and tailor-made. No unnecessary costs for materials & transport.
– Design 100% tailored to the machine or installation. Any shape, weight or size.
– Perfect for round, tubular shapes, reels and the like.
– Reusable