OPTIMISING SUPPLY CHAIN PROCESSES HOLISTICALLY WITH OUR INTELLIGENT LOGISTIC MANAGEMENT
DEUFOL is your expert for holistic and process-oriented logistics in your company. We specialise in the planning, organisation and control of supply chains, always paying attention to transparency, quality, innovation, functionality and our end-2-end approach. Thus, we offer our customers an intelligent supply chain management system of the latest generation, which digitalises your entire logistics processes, and fully comprehensive services for your supply chain challenges.
Benefit from our extensive know-how and convince yourself of our first-class service in all areas of logistics. With our many years of experience and expertise, we are one of the market leaders in the international logistics industry.
Supply chain management system for your logistics
With our latest-generation supply chain management system, we have developed a dynamic and future-oriented software that takes our approach one step further into the future. In doing so, we always pay attention to process-oriented planning and control of your flows of goods and information along the entire value and supply chain. With our software, you get real-time insights into your supply chain and are professionally accompanied through all logistics management processes.
How our supply chain management software supports you
When integrating business intelligence solutions, we focus on innovation, quality and customer orientation. Our smart and digital supply chain management software controls the management of your entire logistics with on-premise and cloud systems in a fully automated way. From warehousing and order processing to the dispatch of your items and transportation management, you always get a transparent overview in real time. In the process, the SCM software monitors the complete flow of goods from the supplier's production to the end consumer.
Our software is equipped with a wide range of logistical functions that can also be integrated into an already existing digital infrastructure. For example, integration into an available ERP system provides perfect transparency and control throughout your supply chain.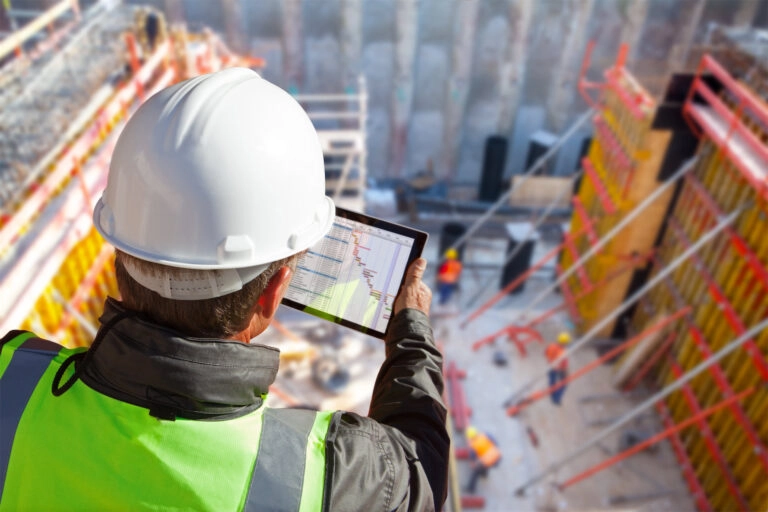 What functions our SCM software performs
How we can support you in both logistics and supply chain management
Logistics and supply chain management, by definition, involves a recognisable difference. Our experts already adjust to the crucial differences during the first consultation.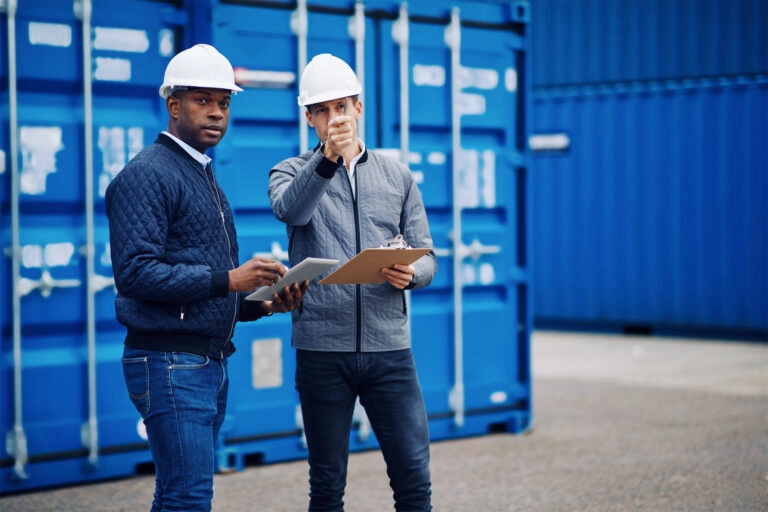 DEUFOL Logistics Management
We provide you with experienced logistics managers who ensure that your products arrive in the right quantity, in the right quality, at the right place at the right time. We always pay attention to the economic execution of all processes and communicate all relevant information to you in real-time throughout the entire process. We divide the areas into procurement, production, storage, transport and distribution logistics as well as the area of waste disposal. In all fields of logistics, we ensure optimal management of all information and material flows along the entire supply chain.
DEUFOL Supply Chain Management
Our competent supply chain managers offer you extensive know-how in all process stages and ensure the integration of the entire supply chain – from the first supplier to the end customer. In doing so, we connect all areas of your business processes and ensure cross-company and process-oriented planning and control for your complete value chain.
Our goal for your SCM is the optimisation of all logistical processes in your company. We support you from the procurement of raw materials through the production and assembly of your goods to the storage and inventory control of your articles. Furthermore, we take over the coordination of order processing and also accompany you during dispatch and delivery to the end customer. You can also benefit from enormous savings potential through extensive optimisation of the time and financial expenditure of your supply chain management.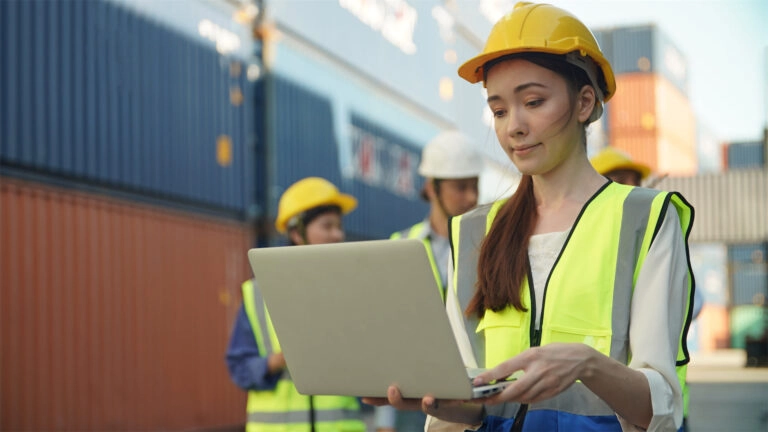 Your advantages at a glance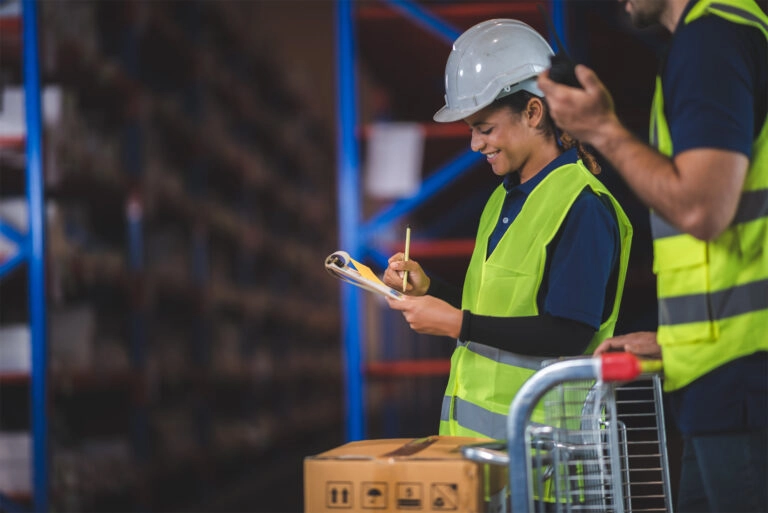 What are the goals of our supply chain management
Our efficiency-enhancing products and services ensure that the processes in your company are noticeably optimised. With our supply chain management, we bring your product in the right quantity, in the right condition, to the right place at the right time. To further enhance your company's performance and increase customer satisfaction, we attach great importance to close cooperation. In doing so, we always pursue the following goals and significant functions:
Improving customer orientation by identifying demand from the end customer in order to achieve needs-based planning in the areas of production, purchasing and sales.


Consistent cost reduction by reducing costs in warehousing and process and material costs across the entire value chain.


Optimisation of production times in order to flexibly organise deadlines and efficiently control the distribution of goods.


Reliable scheduling in cooperation with customers and suppliers to shorten delivery times.


Efficient planning, management and control in the use of resources.
Customised solutions for your business
In close cooperation with our customers, we increase the quality and productivity of your logistics. We provide you with customised solutions for your business and your industry and offer you first-class service along the entire supply chain.
Logistics & Transport Industry
DEUFOL has decades of expertise in the field of logistics and transport and knows the requirements of all supply chain issues inside out.
Shipping
DEUFOL plans and organises your supply chain in the shipping industry and is familiar with the challenges and conditions of long transport routes.
Mineral Oil & Refining
DEUFOL offer you innovative services in the mineral oil and refining industry and provide you with experienced experts at your side.
Rail vehicle construction
DEUFOL provides you with suitable solutions for rail vehicle construction and accompanies you through the complete implementation.
Mechanical Engineering
DEUFOL offers you extensive expertise in mechanical engineering and is at your side for all challenging tasks in this field.
Medical technology
DEUFOL is your direct contact for logistics management in medical technology and offers you a unique service in this sector.
Precision Mechanics & Optics
DEUFOL offers you solution-oriented services and also provides holistic support for its customers in the precision mechanics and optics industries.
IT solutions
DEUFOL ensures successful process optimisation with its intelligent IT solutions and is available to companies with first-class advice.
Energy & Environmental Technology
DEUFOL is experienced in logistics management in energy and environmental technology and advises you along your supply chain.
Also benefit from our holistic supply chain consulting services
In cooperation with our customers, we analyse the entire supply chain and identify bottlenecks, optimisation and savings potential for you.
In doing so, we always orientate our consultation towards the customer and the product and create the greatest transparency in the process! Likewise, we naturally also answer all questions that are relevant to the supply chain sector of your company.
Your supply chain contact person
As an experienced partner, DEUFOL offers you future-proof supply chain management for the entire processes of your corporate logistics. With our logistics management, you receive real-time insights into your supply chain and benefit from maximum transparency in process monitoring.
Whether logistics management or supply chain management, both areas have the goal of increasing quality and reducing costs across the board. With us, your supply chain challenges are in the best hands. At our 90 locations in 12 countries, we employ around 2,400 people who are familiar with all logistics requirements and can accompany, support and relieve you holistically in all processes of your supply chain.
Would you like to implement a future-oriented supply chain management system in your company? Then simply get in touch with us directly. We will provide you with experienced specialists and will be glad to advise you on our efficiency-enhancing products and services.
We look forward to your enquiry and are available by phone, e-mail or contact form!
Frequently asked questions about DEUFOL Logistic Management