THE SUPPLY CHAIN OF
YOUR COMPANY IS
COMPLEX?

WE PROVIDE THE SOLUTION! >
Our inland hub solutions for your logistics process optimization
Within the framework of a DEUFOL inland hub that is suitable and individually tailored for you, we analyse, consolidate, optimise and digitalise your value chain. You benefit from comprehensive, professional packaging, transport and logistics services customised to your needs. Your DEUFOL inland hub forms the central interface within your entire supply chain. In this way, you have a transparent overview of the project status, delivery dates and the location of your goods at all times, as well as an optimised, sustainable flow of goods in your supply chain.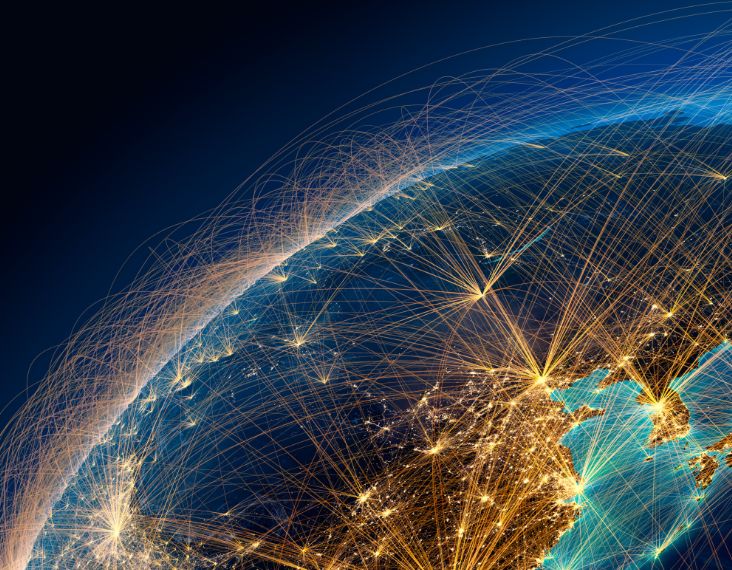 Advancing globalisation leads to increased complexity
The progress of globalisation is constantly creating new requirements and making your processes more complicated. Inadequate logistics due to a variety of batch parts and suppliers, time and labour costs due to multiple handling and container loading as well as a lack of control plus a unclear supply chain due to a lack of process monitoring are just some of the emerging consequences.
Your inland hub solution advantages at a glance
The innovative all-in-one solution under one roof
With our inland hub portfolio, you get a smart all-in-one solution for your logistics challenges that can be linked to other DEUFOL services and even to your own systems at the same time. In this way, you retain full control over your goods flows and can benefit from a wide range of synergy effects.
Our Dortmund HUB for your logistics projects
With a total area of over 18,500 sqm, trimodal connections by truck, rail and inland waterway vessel and the extensive DEUFOL-HUB services, we can optimally meet your requirements in Dortmund! You also benefit from our own portal crane with a load capacity of up to 25 tonnes, a mobile crane with a load capacity of up to 50 tonnes and other high-quality equipment.
The innovative DEUFOL-HUB in Mülheim an der Ruhr
Our HUB location in Mülheim an der Ruhr is also ideally positioned for your requirements with a total area of over 17,200 sqm, additional storage space for your industrial goods and our comprehensive HUB services! Regardless of whether by truck, rail or inland waterway vessel – with our services we ensure full flexibility and transparency around your logistics requirements.
Our Nuremberg inland hub solution in a direct, central waterfront location
With direct shipping options as well as 24/7 usage for our customers, our DEUFOL inland hub in Nuremberg boasts a location right next to the water. Here you will find our complete service portfolio and benefit from all the advantages of a highly modern and centrally located site.
The modern DEUFOL HUB at the Belgian site in Lier
Strategically located outside the port area and with convenient road access, our HUB location in Lier impresses with a particularly high degree of flexibility. Here you will find everything you need for your logistics project! With crane systems of up to 36 tonnes lifting capacity and forklift trucks of up to 25 tonnes capacity, even the handling of heavy and oversized transport goods is not a challenge for us.
Our HUB site in a central location of Graz-Werndorf
With a total area of over 16,000 sqm, we are your trustworthy logistics partner in Graz. With 5 forklifts and 2 cranes, we offer you the ideal basic conditions to ensure a smooth handling of your industrial goods. In addition, you will be able to find all our HUB services here and benefit from all the advantages of an ultra-modern location with a direct connection to the Graz rail hub.
The trustworthy DEUFOL HUB site in a prime location in St. Pölten
In the Austrian city of St. Pölten you can also benefit from our HUB services, as we offer our entire service portfolio in a central location. With the right heavy load options and our container stowage services, we guarantee you a seamless process and more flexibility for your logistics project here!