Sea freight packaging: DEUFOL is your specialist for the sea route
DEUFOL has specialised in the international logistics and transport industry and offers you outstanding know-how in this field. We are your direct contact in the global sea freight and shipping industry and support your company with professional sea freight packaging. Benefit from our logistics experts' many years of experience and convince yourself of our individual packaging solutions for the sea route.
Sea freight packaging for import and export
Many industrial companies choose to transport their goods by container via sea. This transport route convinces with significantly lower costs than transport by air or land.
As with air freight, special requirements apply to goods shipped by sea. The particular climatic influences must be taken into account to a special degree for sea freight packaging. We offer you needs-based packaging for sea freight that is designed to meet your individual requirements as well as those of your product. Our packaging is conceived for challenging environmental influences such as salty sea air, strong temperature fluctuations and persistent humidity.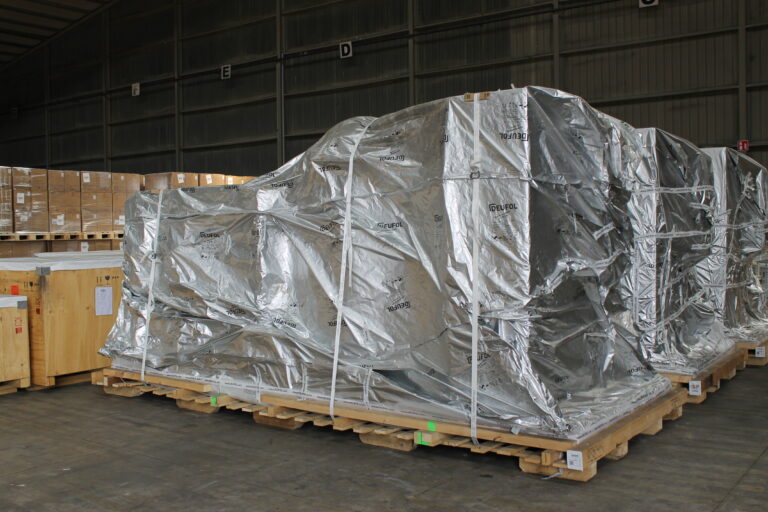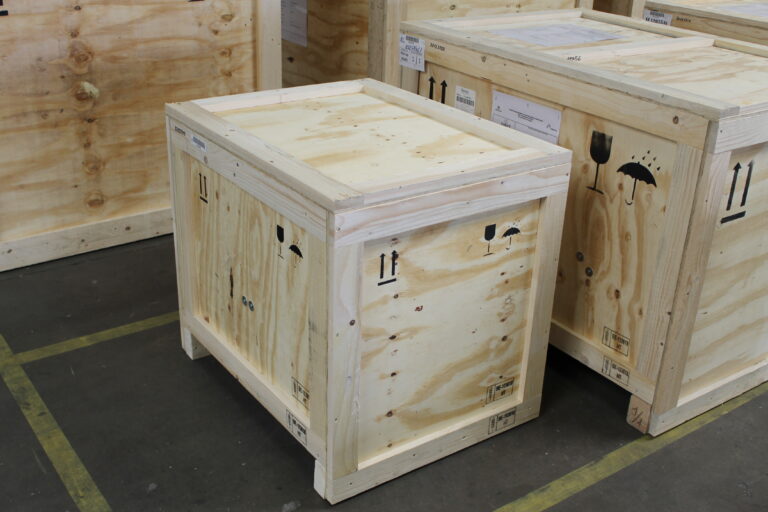 Sea freight crates - overseas crates made of wood
Our custom-made wooden sea freight crates are based on the special requirements of sea freight and are adapted to the individual needs of your products.
Our sea freight crates are made of high-quality materials that can withstand the climatic conditions on the sea route. Strong temperature fluctuations, salt water as well as salty air and persistent humidity are no challenges for our sea freight crates. In addition, we only use packaging material that complies with the guidelines of the respective destination country.
Manufacturing sea freight crates
DEUFOL is the right partner for you when it comes to manufacturing a custom-fit sea freight crate for your product. We produce sea freight crates according to your requirements and pay attention to the optimal size and design for stowage in the container.
DEUFOL supports you with the appropriate packaging and gives top priority to the protection of your goods. In addition to the climatic influences, we also pay attention to the mechanical stresses that play a special role in sea freight. Our packaging for sea freight is designed for any industrial goods.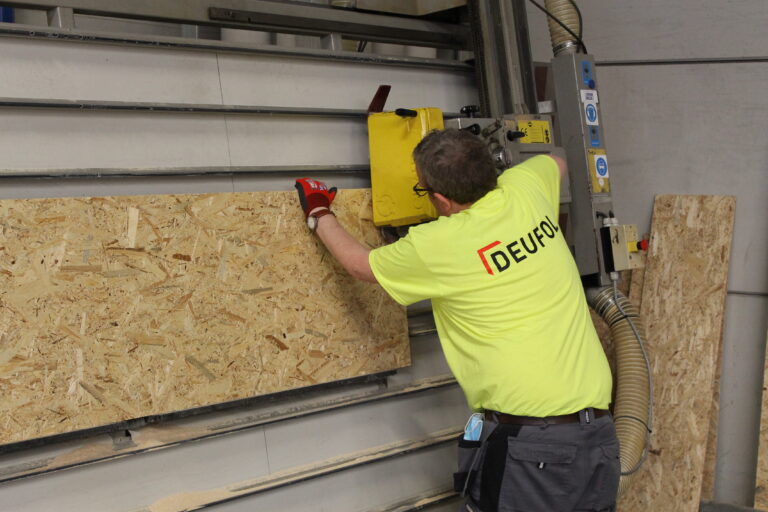 Secure sea freight packaging for containers
Securing your goods for transport is our top priority. This includes container-compatible packaging that is specially designed for long transport routes.
We also comply with all the requirements of customs and export regulations and support you in ensuring that your goods are imported or exported smoothly to and from the respective country.
DEUFOL supports you in your logistical challenges from start to finish. Benefit from our entire range of services for sea freight transport. Efficient container stowage is also one of our services. We provide you with experienced experts for the selection of the right containers and the development of optimal stowage plans in the container.
What goods does DEUFOL package for sea freight?
DEUFOL is your specialist for global sea freight transports and supports you effectively in choosing the right packaging solution for your high-value goods. Our services cover all categories of industrial products.
Our experts plan and develop individual packaging for large machines, heavy cargo, entire industrial plants, bulk goods, but also for items such as spare parts, small parts and sensitive goods.
Why choose DEUFOL for your sea freight packaging?
DEUFOL is your experienced and innovative partner for your worldwide internal logistics. As a renowned company with over 90 locations in 12 countries on 3 continents, we draw on many years of experience and expertise.
DEUFOL offers you first-class service in the international logistics and transport industry. In doing so, we support you holistically and are experts in the shipping and sea freight industry. Our logistics experts specialise in individual issues relating to sea freight packaging and have the right packaging solution ready for your product.
Our experts will be pleased to advise you on all questions relating to sea freight packaging!