Transport boxes for international shipping: the right packaging solution with DEUFOL
Your expert for transport boxes
DEUFOL is your specialist for custom-fit transport packaging that adapts precisely to your product and gets your goods safely to their destination. We specialise in wooden transport crates and are your direct contact for individual and standardised export packaging as well as for their worldwide shipment.
DEUFOL offers you first-class service around the globe. At our 90 locations in 12 countries, we provide you with experienced experts at your side. You will receive professional support in choosing individually manufactured transport crates and standard crates tailored to your needs.
Benefit from our many years of experience and convince yourself of the quality of our wooden transport boxes. At the same time, take advantage of our entire packaging service, which we always design according to the individual needs of our customers.
Transport boxes made of wood
DEUFOL develops custom-fit wooden crates for the transport of industrial goods for its customers. The focus is on the requirements and needs of the product when producing your crate. Wooden transport crates are ideal for shipping small and large goods and are characterised by their enormous stability, long durability and their numerous possible uses.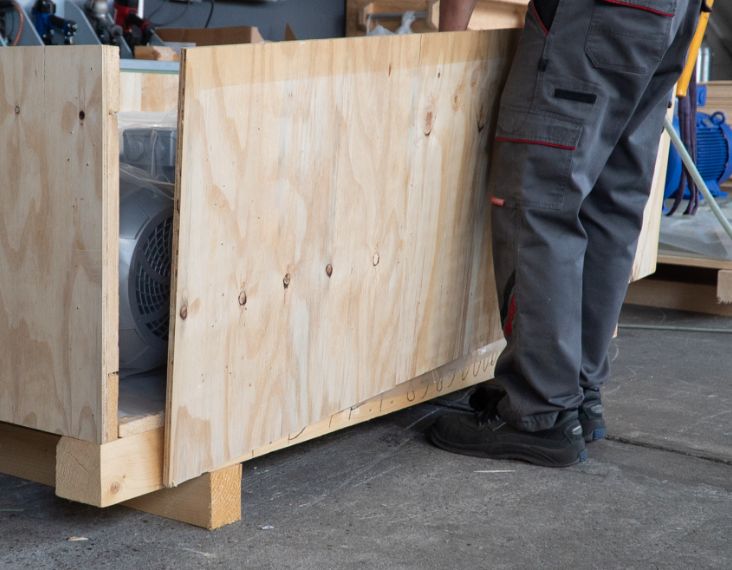 In addition, wooden packaging has also proven itself for the storage of shipping goods and also optimally protects particularly sensitive goods from damage due to external influences. Even the most diverse environmental conditions pose no problem for a wooden transport box.
DEUFOL has specialised in wooden transport crates in the field of logistics and storage, but alternative packaging materials are also used to protect your goods. We know exactly the different requirements of all transport routes and are pleased to take on any challenge when transporting your goods by air, sea or land.
Wooden packaging - made to measure
DEUFOL is a renowned manufacturer of wooden transport boxes and an experienced professional in logistics all over the world. The safety of your goods is our top priority. The special features of long distances by sea or air freight and the individual needs of your goods play a decisive role in the production of our export crates.
A wooden crate is characterised by its high flexibility and multiple uses. It can be used as export packaging for any articles and goods. We manufacture your custom-made transport crate for the most diverse functions and for every purpose. We pay close attention to the specifications and requirements of our customers and produce your transport crate in any desired length and width.
Custom-fit transport boxes
The professional packaging of industrial goods is essential for the protection of your goods and for safe transport. For the production of our export crates, we focus on your individual requirements and design a transport crate for your product that meets your needs.
Individual pallets and box bases
DEUFOL is your professional manufacturer of wooden crates. In addition to crates of various categories, we also provide you with high-performance pallets and crate bases. Our pallets and crate bases support your goods throughout the entire transport and are perfectly adapted to your product or custom-made crate.
Best packaging protection
We construct high-performance and robust wooden transport crates and also provide you with high-quality packaging material for your crates. Our first-class materials protect your industrial goods from a wide range of external influences during transport. We ensure that your goods remain optimally protected within the wooden packaging. Even when goods are shipped in cardboard boxes, certain materials are required to protect each individual product from moisture and damage in the transport boxes.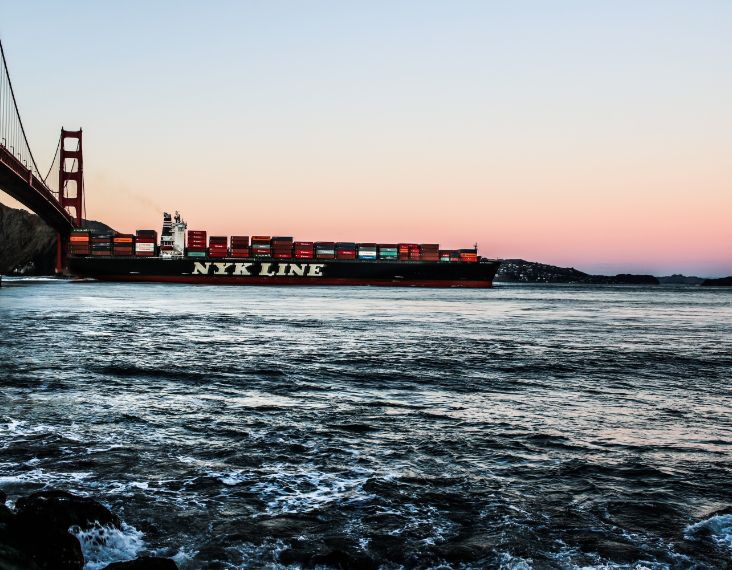 We offer packaging solutions
for every transport route
Our packaging solutions are suitable for every product and we support you on every transport route. Whether air or sea freight, rail or truck transport. We provide you with the right boxes and packaging for your needs.
Your products - our standardised transport boxes
Spare Parts
DEUFOL is your direct contact for suitable packaging solutions of spare parts for your products.
Hazardous goods
At DEUFOL, we are specialists in the field of dangerous goods and can provide you with the right transport packaging.
Industrial plants
We are also your partner for packaging industrial equipment of all kinds and providing the right wooden packaging for our customers.
Machines
If you are looking for a packaging solution for your machines, then DEUFOL is also the ideal choice for you.
Wood processing and sustainability
The use of wood in export packaging is essential due to its versatility and flexibility. The issue of sustainability is also a decisive reason for our company to produce wooden transport boxes. When manufacturing a box from wood, we place the highest value on environmentally friendly wood processing. As a member of the HPE, our needs-based transport packaging naturally complies with international export regulations.
Standardised transport boxes from DEUFOL
In addition to an individually manufactured wooden crate, DEUFOL also provides you with a standardised transport crate for your goods, such as our DS box. Our standard crates are also precisely tailored to the requirements of your products. Take advantage of all the benefits of a standardised or customised export crate. We produce our standardised packaging in large quantities so that they are always available in our warehouse.
DEUFOL is your direct contact for industrial packaging and offers you, especially, needs-based and, above all, secure crates for your export.
Cost of the wooden transport boxes
The price of a wooden transport crate depends on various factors. For example, the size, design and special protective measures are decisive points in the calculation of our wooden crates. But also the necessary storage time of your goods plays a decisive role in the type and price of the wooden packaging.
Our experts specialise in the individual requests of our customers and ensure that your wooden packaging meets your needs exactly. Take advantage of our first-class service and convince yourself of our competitive prices. DEUFOL not only takes care of the entire packaging process directly on your premises, but also supports you in sales management and goods storage.
If you have any questions or would like further information, please do not hesitate to contact us by phone or via our contact form.
Frequently Asked Questions about our Transport Boxes: