Deufol Pack Solution: Dexpack
Tailored steel transport frame. With rubber on the bottom to stabilize product and prevent damage. Stackable and transportable per forklift. Easy to secure with external transport. Product can be smoothly centered and secured. Productive and safe. Design available.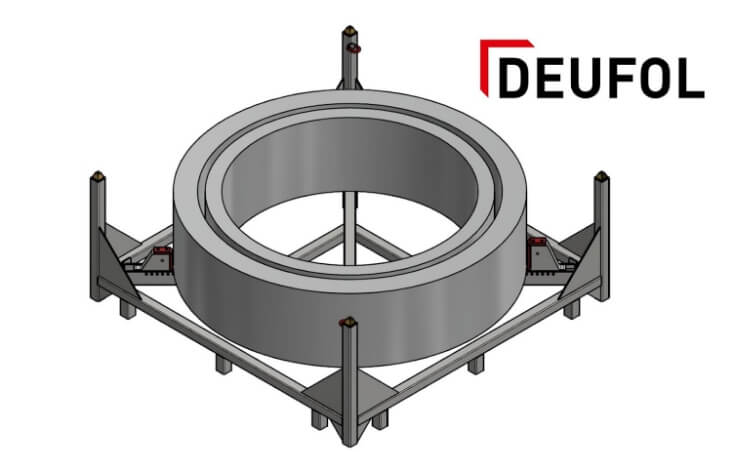 Challenge: Transporting round or oval products smoothly, safely and stacked.
Internal and external transport of round or oval goods in a safe way is a challenge. Transportation, loading and unloading needs to happen in a safe way. This often leads to time consuming procedures to pack, handle and load the cargo. Safe and cost-effective storage of round or oval goods also represents a challenge.
The DEUFOL solution to transport and store your round and oval goods efficiently and safely
– A steel frame, tailor-made.
– Sturdy, designed for a long lifespan.
– Equipped with rubber floor to stabilize the product
and prevent damage.
– Provided with a mechanism to quickly
and securely fasten the product.
– Transportable with forklift truck, stackable
and easy to secure for external transport.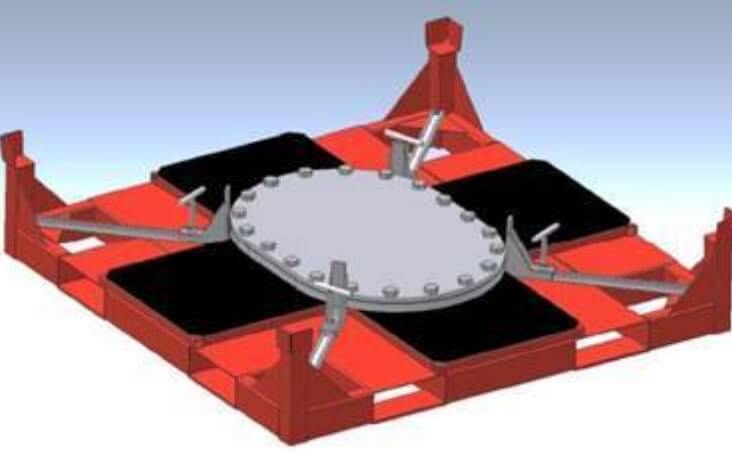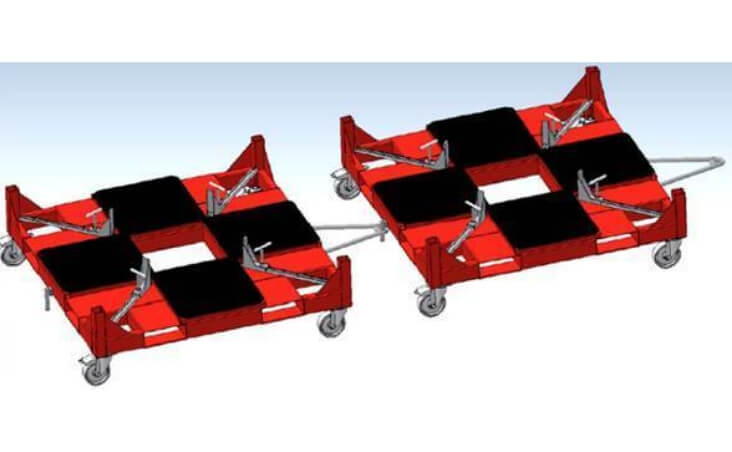 – Stackable, with or without height adjustment (option).
– Reusable and foldable for empty return
transport (option).
– Optionally equipped with coupling piece
& wheels for internal transport per Milkrun.
– Strength calculation based on product & load possible.
– Designed together with you, tailor-made for your needs.
Then produced in series.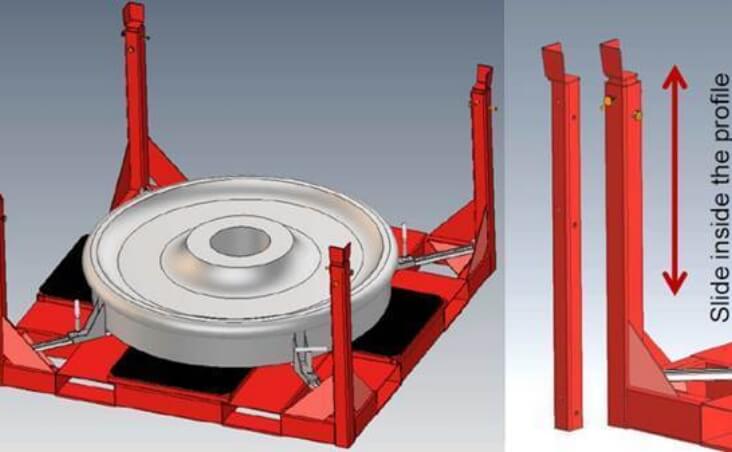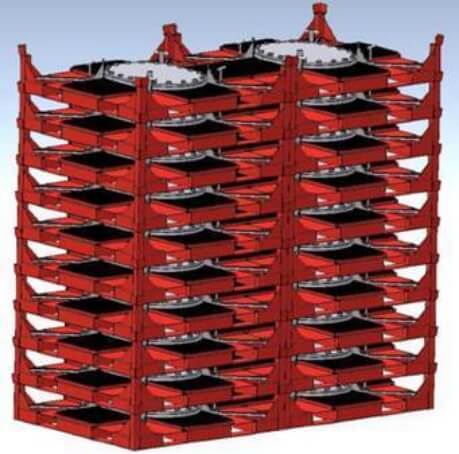 – Fast and safe handling and loading and unloading.
– Space saving through stacking, both in warehouse and transport
– Extra space savings for empty transport due to collapsibility
– Long life span
– Less damage to the products.
– Smooth and safe transport.
– Quick and ergonomic filling and emptying.
– Drawing available.
– Maintenance and repairs possible.