WAREHOUSE MANAGEMENT SYSTEM: FIRST-CLASS IT SOLUTIONS FOR YOUR STORAGE FACILITIES
With DEUFOL, you have an experienced WMS provider at your side who supports your company in the efficient design and organisation of your entire warehouse processes. Thus, we have developed an innovative warehouse management system for our customers, which brings your logistics up to date.
In doing so, we always rely on state-of-the-art technology and intelligent software solutions that are equipped with all the relevant functions which are of particular importance for your warehouse management.
Benefit from our decades of experience in the field of logistics and convince yourself of our innovative software solutions for your complete warehouse processes.
DEUFOL Warehouse Management System (WMS)
Our warehouse management systems are equipped with needs-based functions that ensure the best possible control, monitoring and optimisation of your warehouse processes. When developing our warehouse systems, we always pay attention to the personal needs of your products as well as the specific requirements of your storage facilities.
With our WMS, you also benefit from services to optimise your logistics and warehouse processes, since the DEUFOL warehouse management systems make it possible to use resources optimally. For you, this means a targeted increase in efficiency and minimisation of costs in warehouse management.
Functional WMS for your storage management
DEUFOL has specialised in the different and complex requirements of warehouse processes. For this purpose, we provide our customers with a software solution based on targeted and cross-industry intralogistics processes. Thus, our software already supports relevant warehouse processes in the standard area, such as e-commerce, but also in industry-specific application areas.
We offer you a suitable WMS solution that enables a permanent optimisation of all processes in the warehouse and that can also be integrated into an already existing digital infrastructure. The functional equipment for digital inventory management from paperless picking to the integration of an ERP system guarantees you complete transparency and control of your entire supply chain. With our warehouse management system, we bring your storage facilities up to the latest state of the art.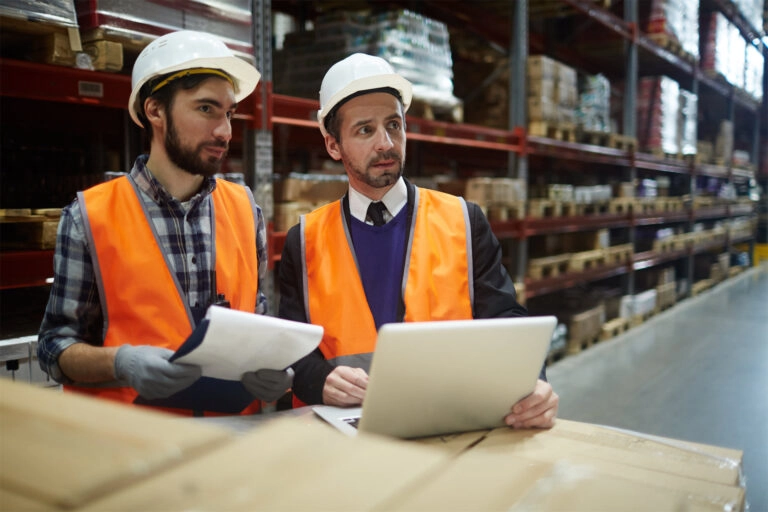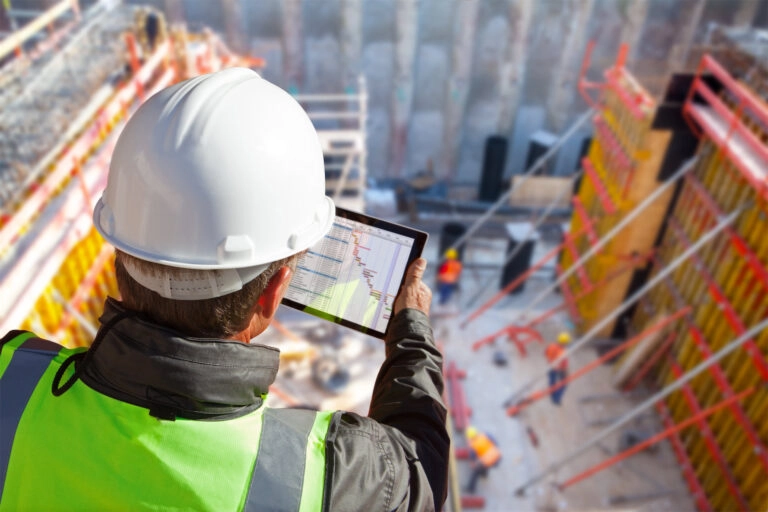 Functions of the Warehouse Management System at a glance
With the Warehouse Management System from DEUFOL, stock levels and the entire movement of goods (incoming goods, outgoing goods) in the warehouse can be controlled and processed at the highest level. The control of the complete intralogistics can be displayed paperless and error-free with our WMS and also ensures a safe and transparent process of the complete flow of goods. Our WMS also provides you with concrete information about all processes in the warehouse, from goods acceptance, goods receipt and stock levels to order picking and the final dispatch of your goods.
Digital progress with our Warehouse Management System (WMS)
With our warehouse management system, companies can map their entire internal flow of materials and goods. We offer our customers an intelligent logistics solution for the continuous mapping of all core processes from picking, order processing and goods dispatch. Digitalisation plays an essential role in the design of efficient and dynamic logistics processes and is the basis for a future-proof system. DEUFOL has specialised in innovative software solutions in the field of logistics and is convincing even with complex requirements with our specially developed Warehouse Management System.
With a WMS from DEUFOL, you also create the ideal prerequisite for minimising costs in a targeted manner – also by switching to paperless processes in order picking and warehouse management. In this way, you ensure maximum transparency and reliable control in consistently mapped processes.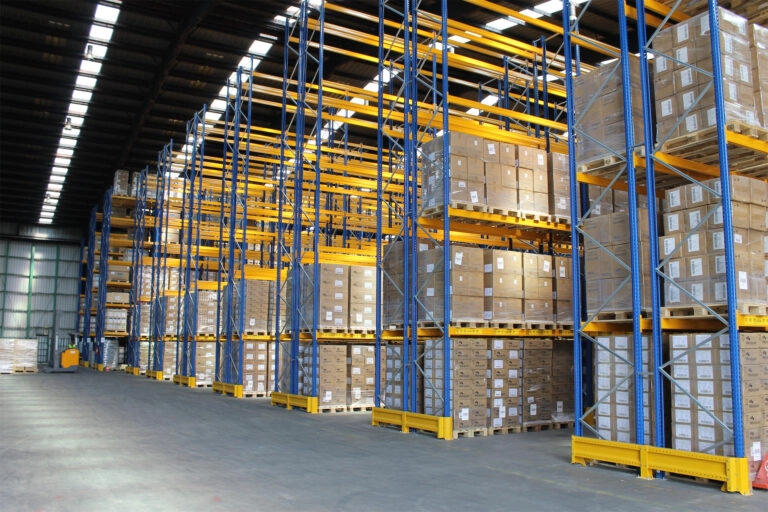 Warehouse Management System: future-proof and flexible
A Warehouse Management System from DEUFOL links and combines the entire warehouse management process with the functions of a WMS. This results in a digital and always vigilant system that can be specifically adapted to the needs of your storage facility. Standardised business processes are already mapped in the basic system and can be additionally equipped with special processes.
The introduction of a warehouse management system ensures that all relevant information can be retrieved at any time in the ongoing process. This also includes the use of mobile terminals for recording goods movements (goods receipt and goods issue). This digital equipment is a big step towards the future and ensures that your company can guarantee its competitiveness in the market. With a WMS from DEUFOL, you can already take advantage of all the competitive benefits through this extensive data transparency and secure your business in the long term.
The advantages of our warehouse management systems at a glance
More transparency with the IT solutions from DEUFOL
The digitalisation of warehouse processes creates significant added value and a high level of transparency in the entire supply chain. We create future-proof work and business processes for your company with the right IT solutions. Compared to manual processes, the introduction of our warehouse management system enables enormous cost reductions and time savings, so that available resources can be optimally planned.
Your specialist for Warehouse Management Systems
Have we convinced you? Then now you too can benefit from our extensive know-how in the field of Warehouse Management Systems and use our first-class IT solutions, which are precisely tailored to your requirements. We look forward to your enquiry and the opportunity to master your individual challenges together!
The personal needs of our customers also require individual advice. We provide you with experienced experts who will answer your questions about our Warehouse Management System and also support you during the implementation. You are also welcome to visit our website to find out more about our other intelligent software solutions and services in the field of logistics – DEUFOL is the right contact for you!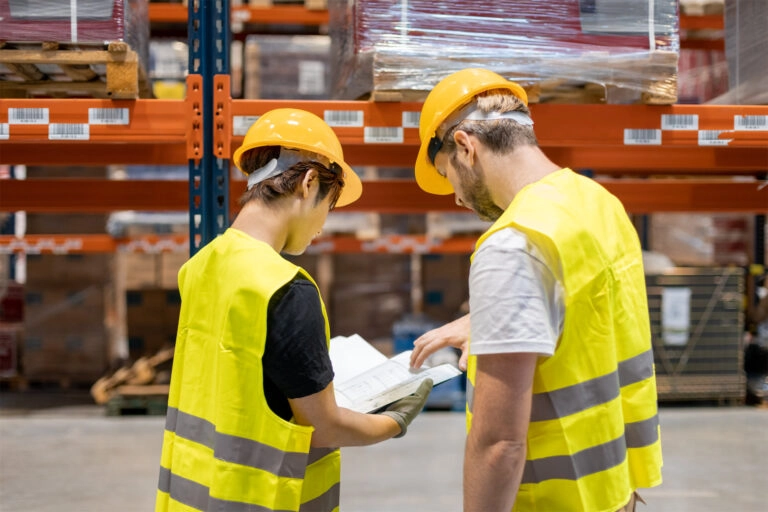 What other services we can offer you
In addition to our intelligent IT solutions, we offer you first-class full-service and matching supply chain support for your entire logistics chain. In addition to holistic logistics services, we also support you with a wide range of high-performance packaging and packaging materials tailored to your needs. In doing so, we always pay attention to precisely fitting quality so that your products are transported safely and arrive at the right destination in perfect condition.
Our high-performance packaging adapts precisely to the needs of your products, so that your goods remain optimally protected throughout the entire transport route. We also provide custom-fit wooden crates, which are also ideal for storing your goods. You are welcome to visit our homepage to find out more about our packaging solutions tailored to your needs.
The protection and safety of your products is our focus. Thus, we also offer you suitable packaging materials that optimally protect your products from external influences during long-term storage and on the entire transport route. In addition, we support you in choosing the right material for your products and ensure optimal protection within the packaging.
Furthermore, we are at your disposal with first-class advice on all aspects of transport management. Benefit from our decades of experience in international logistics. We offer you suitable solutions in the area of transport management and provide you with holistic support in choosing the right transport route.
Our DEUFOL Supply Chain Solution software brings your corporate logistics to the cutting edge of digitalisation. With our innovative all-in-one solution, we ensure maximum transparency throughout your entire supply chain. Our experts will be glad to advise you on the versatile possibilities of our D-SCS software and answer your questions on the topic of intelligent software solutions in the field of logistics.
Frequently asked questions about the Warehouse Management Systems from DEUFOL