DEUFOL seamlessly takes over all packaging and service processes directly adjacent to your production as an in-house outsourcing solution.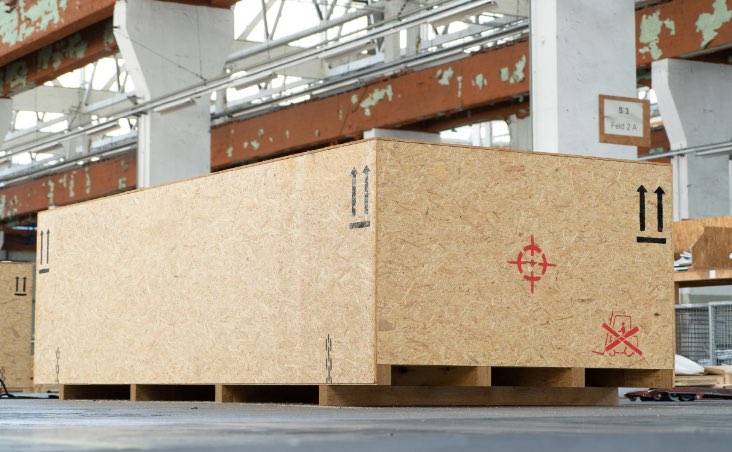 DEUFOL - Your specialist for Packaging
Are you looking for a professional partner to support you as a permanent in-house outsourcing solution? Our team of experts will take over packaging and service processes for you directly on your site. Therefore, you will not only save time and costs, but equally you do not have to worry about your packaging requirements anymore, we will provide all the solutions.
Customized Packaging directly at your site
No matter what you want to have packaged at your site, DEUFOL supplies all the materials you need and takes care of the entire packaging process. With us, you have a competent partner who offers a suitable solution for every challenge. Simply contact us for a personalised consultation and specify your requirements. We are available for you at over 50 locations throughout Germany.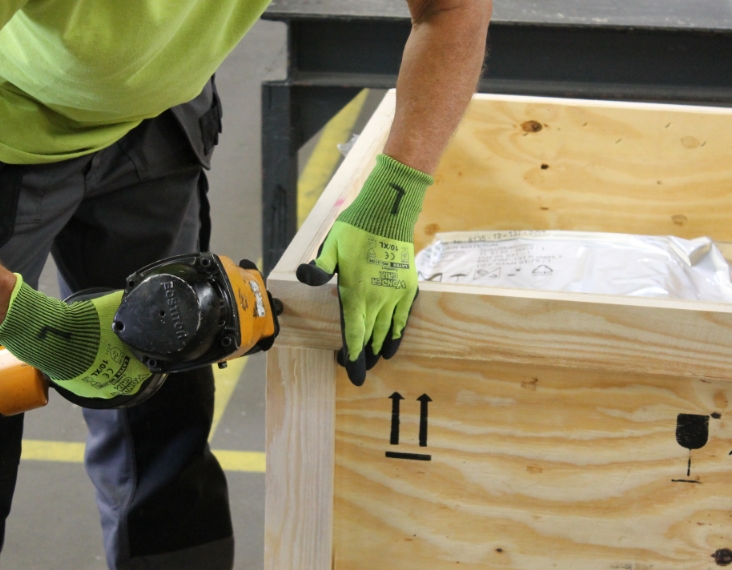 DEUFOL manages your Packaging directly at your site
We offer standardised or customized packaging solutions that meet your exact requirements.
We offer customized Packaging Solutions for all requirements
For our packaging, dynamic weather and climate conditions are no longer a problem. We offer you solutions that are not only wind and weather resistant, but also solutions that comply with the respective DIN standards. This way, DEUFOL supports you throughout the entire packaging process and ensures that your industrial goods arrive at their destination as easily as possible. Fast, simple and, above all, safe.
The right packaging for every transport route
No matter whether your transportation needs involve air freight, sea transport, rail or truck transport – DEUFOL offers the right packaging for your industrial goods. We understand that the kind of packaging a product requires depends on how long it remains packed and what kind of weather it is subjected to. We are aware of these specific special requirements. Therefore, we can support you in the selection of the right packaging for your transport route.
DEUFOL also offers suitable packaging for the transport of Hazardous Goods
Incorrect handling of dangerous goods can quickly lead to enormous problems. Because a packaging leak or incorrect labelling can alone lead to regulatory penalties or even the endangerment of people. That's why DEUFOL offers you individual and, above all, safe packaging that complies with all the guidelines of relevant regulatory authorities. This way, you no longer need to worry about compliance with applicable standards and any associated fines, we take care of it all for you.
No matter how big or heavy your industrial goods are, we offer the right Heavy Lift Packaging
The goods you need to package are particularly heavy and also very bulky? No problem for DEUFOL! We package industrial goods in the heavy-lift area and ensure safe transportation. Packaging that fits exactly is essential, especially for goods that tend to weigh a lot. Therefore, we support you in solving your packaging challenges and ensure a clean implementation in the field of heavy-lift packaging.
Fast and uncomplicated to the right destination with our Transport Management
When it comes to organising your transport, DEUFOL understands the exact challenges. From us, you get the right transport solution for your industrial goods. Our process includes route planning, traffic control measures and obtaining transport permits. This allows you to focus fully on your day-to-day business, while we take care of the rest. Professionally, on time and secure.
Frequently Asked Questions about this Packaging Service: