WAREHOUSE MANAGEMENT MADE EASY WITH OUR INNOVATIVE IT SYSTEMS
First Class Management for your Warehouse
Companies that manage a warehouse are increasingly struggling to deal with huge amounts of material and intensified information flow. To support you in these challenges, DEUFOL provides you with a first class, customized solution for your warehouse management. We offer you the logistics software with which you can realise all warehouse requirements in an easy way.
DEUFOL takes your warehouse to the next level
Our warehouse management systems guarantee perfect visibility and control of your logistics challenges. We have created state-of-the-art technology and intelligent IT solutions that take your warehouse to the next level. Our logistics software system can also be seamlessly integrated into your existing digital infrastructure.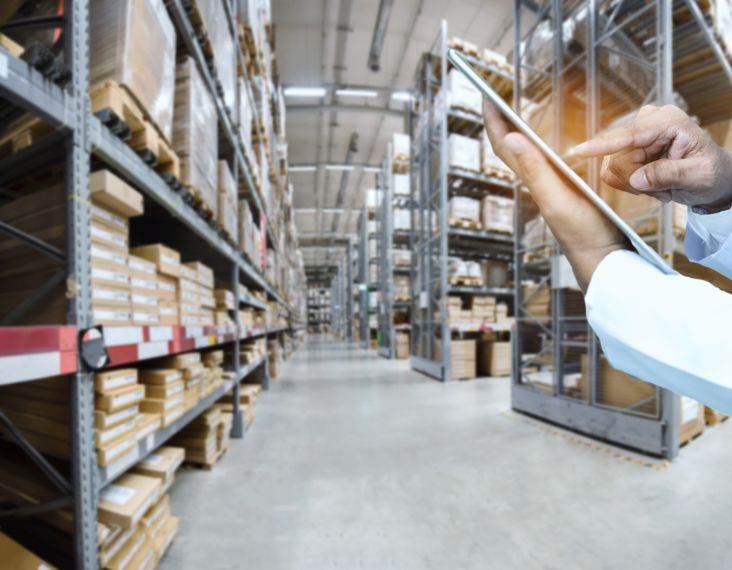 Advanced Technology in your Warehouse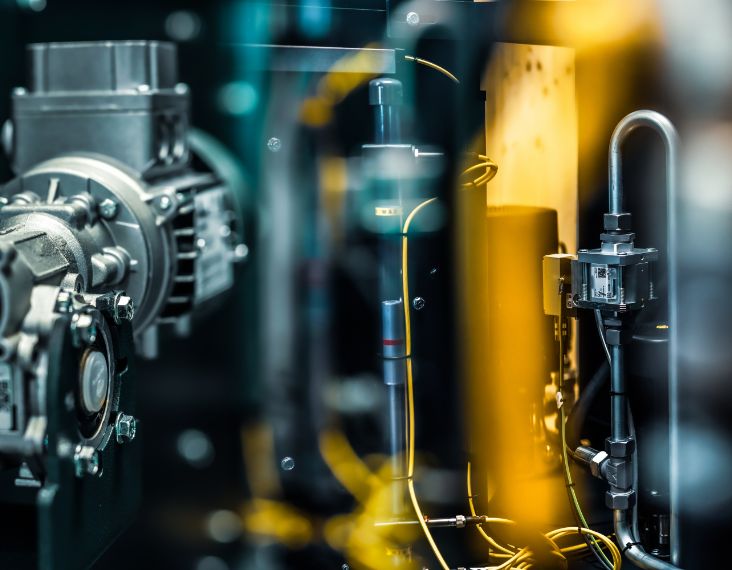 From Fine Mechanics to Machine Engineering - we offer solutions for all industrial sectors
Our warehouse management systems have been developed for optimisation in a wide range of industrial sectors. Whether you and your company are operating in the energy and environmental technology sector or in the field of mechanical and plant engineering, our logistics software supports your warehouse to achieve maximum performance and ensures that your processes are controlled efficiently.
Your specialist for Warehouse Management Systems
For over 40 years, DEUFOL has been supporting its customers with customized logistics systems for warehousing and transport. Benefit from our expertise in this dynamic market and use our exclusive IT Solutions to address your logistics challenges. We will gladly answer all your questions about warehouse management and software in a personal consultation with one of our DEUFOL experts.
DEUFOL also manages and controls your Warehouse Processes
In addition to innovative warehouse management software, DEUFOL also supports you in storing your goods. We provide you with storage areas that reduce the load on your productive areas. To achieve this in the best possible way, we use our international logistics network. With 90 locations in 12 countries on 3 continents, we offer you plenty of spacious storage areas for your goods.
For even more flexibility in your supply chain - D-SCS
Wenn Sie mit Supply-Chain-Herausforderungen kämpfen,
If you are facing supply chain challenges that go beyond those of a warehouse, we can provide you with our intelligent all-in-one solution. With D-SCS, we take your supply chain to the next level. You can get in-depth detail about your supplier management, production, packaging, shipping or on-site management: all aspects of your supply chain are visible at any time with our IT software.
Frequently Asked Questions about this IT Solution:
Hazardous Goods Services
Highest safety for your 
hazardous goods. 
SCM Software
Future-oriented solutions 
for your supply chain. 
Transport Management
Best management for 
your transports.