The developments of 2020 have confronted the entire market and many of our customers with enormous challenges. Consequently, companies are more dependent than ever on working flexibly and having reliable as well as secure data available. DEUFOL offers the right solution for precisely these requirements. As a trusted partner in the area of packaging, IT solutions and comprehensive supply chain optimisation.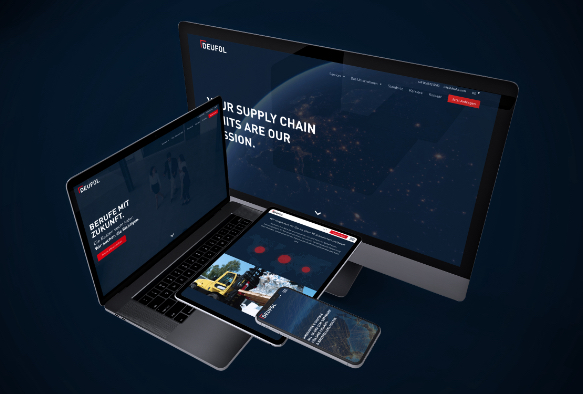 Created by System AutoAdmin
In order to make this additional value as easily accessible as possible for our customers, we view our online presence as a central point of contact. For this reason, we have decided to fundamentally relaunch deufol.com and in doing so have followed the approach of presenting added value for our customers in a simple and concise manner.
Innovation and digitalisation emerged as the main topics
The constantly growing demands on innovation and digitalisation of our customers were the core subjects in the planning of the new DEUFOL website. Which search terms can best be used to present the internally communicated content to the external audience? How are processes ideally controlled via the website? Which uncertainties need to be addressed immediately? In the first step, these questions were answered together as a team before the individual contents went into development.
Increased use of images, videos and 3-D animations
Another challenge in the website design was choosing the right content representation. How must the content be presented in order to explain new information to the website users as easily as possible? Here, the increased use of powerful images, videos and 3-D animations in particular was a key factor, which especially benefited the IT solution sites. All of the landing pages were equipped with individual content to help potential customers understand more complex concepts quickly and efficiently.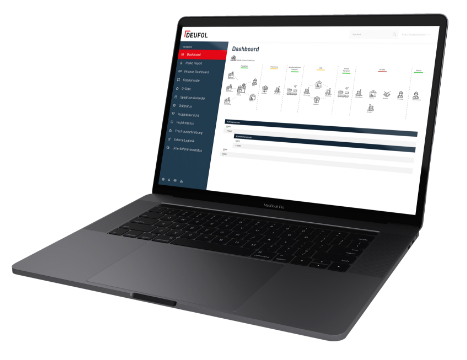 A major step, but by no means the last one
With the new relaunch of the entire DEUFOL brand, we are taking our customer-centric approach "REMOVING LIMITS." a major step forward. Nevertheless, this does not stop us from continuing to follow our vision. The goal now is to continuously optimise the newly launched DEUFOL website, publish new content and turn your supply chain challenges into solutions.