Efficient container stowage for your logistics
DEUFOL is your expert for smooth and uncomplicated container stowage. Through careful planning and optimal management, we reduce stowage loss and minimise your costs.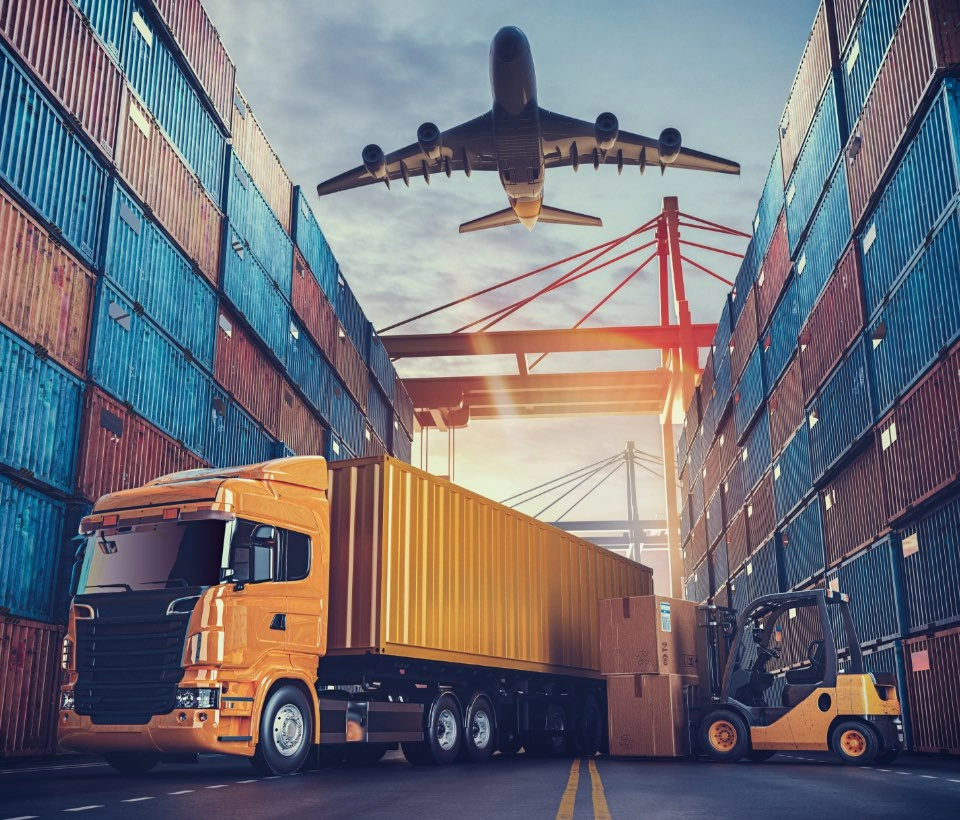 Your partner for logistics success
DEUFOL offers you individual and custom-fit solutions for all challenges in internal transport. You can rely on our many years of experience and our extraordinary expertise, as we are professionals in the optimisation of logistics management processes. To this end, we select the optimum containers in consultation with you and draw up efficient stowage plans. Naturally, we also take care of the ideal weight distribution of the items in the containers in accordance with the CTU packing guidelines. In the further steps, we also prepare container packing certificates for you and take care of the entire container handling on our premises.
As a result, you can profitably outsource your work processes and continue to focus on your day-to-day business.
Load securing of your packages
Container stowage is a complex service that requires the planning and implementation of various steps. As a strong logistics partner, DEUFOL is at your side with advice and support and takes over the entire process, taking into account all applicable guidelines and preparing it in an economically optimal way. As professionals, we find a solution for every challenge and also take care of bulky and complex loads.
We pay attention to effective load securing of your packages by using the optimal materials. In this way, we create the safety facilities in the container, valid according to the international container packing guidelines (CTU packing guidelines).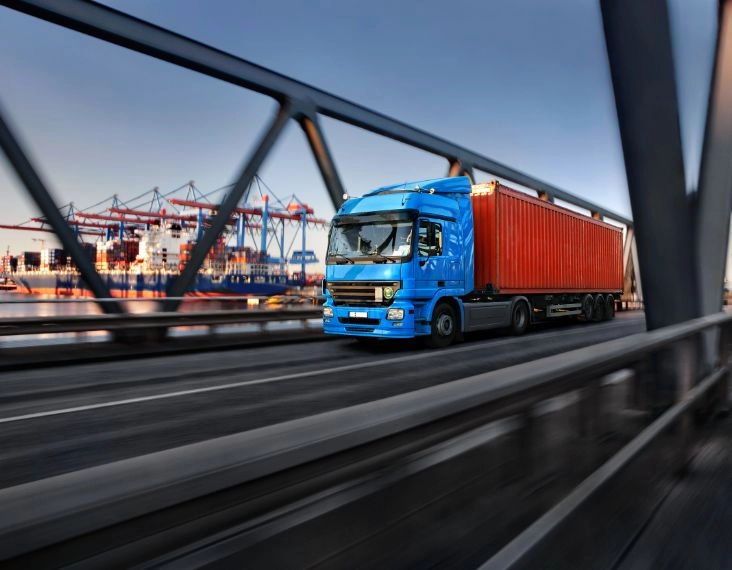 Intelligently matched packaging for your goods
Do you transport goods in containers and always want to make optimum use of the space available during shipment? We offer you the right solution with our ConPAL container pallets and the DEUFOL DS-BOX system boxes. Our products are modular and can be intelligently combined, interlocking and filling unused container space almost without gaps. Thus, we offer you significantly higher cargo efficiency and reduce your costs and CO2 emissions in no time at all.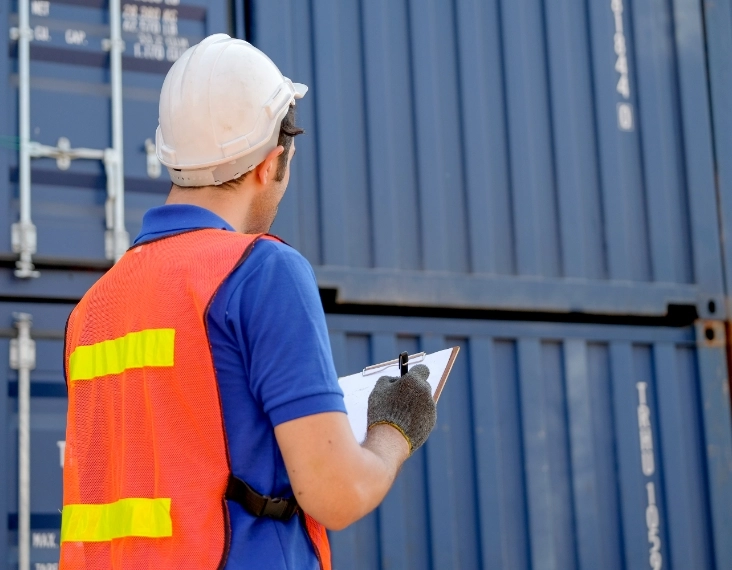 DEUFOL container stowage: Container stowage fast and flexible
DEUFOL offers you effective and organised container management. This not only has a positive financial impact on your company, but also improves your eco-balance at same time.
Furthermore, we are at your disposal with our custom-fit packaging solutions. For example, you can use our ConPAL container pallets and the DEUFOL DS-BOX system boxes. These are produced by us in various sizes and in large quantities and are therefore available to you at all times.
We take your container utilisation to the next level
Efficient and well-functioning logistics is a challenge for every supply chain company. Political and social developments, such as the Corona pandemic and the economic upheavals caused by the war in Ukraine, have also shown that the economy, global trade and also supply chains can react very sensitively on a large scale. Flows of goods can be interrupted. That is why DEUFOL calculates its services with foresight and tailors them individually to your needs and the global political situation.
Especially in the case of news such as: "Ships are stuck in traffic jams in front of German ports and terminals", "Corona interrupts supply chains" or the "Ever Given" blocks the Suez Canal", you need an experienced and trustworthy partner at your side. DEUFOL supports you as your logistics expert!
We optimise your shipping volume
Thanks to modular design and intelligent combination options, your company saves significantly more stowage material with our packaging solutions and makes ideal use of the space in the container. At the same time, your procurement costs and, due to the lower administrative effort, your overall costs are also reduced considerably. The ideal solution for your container transport.
First-class packaging for your transport route
Whether for air freight, ships, rail or truck transport – we offer you the perfect packaging for your container transport worldwide. Above all, the factors of size and weight determine which packaging a good requires. We are always guided by these special requirements and will be pleased to advise you personally on the selection of the right packaging for your transport route.
Quick and uncomplicated to the right destination with our transport management
DEUFOL is also your specialist in managing your transport. We know exactly what the challenges are! From us, you get the right transport solution from a single source. Our process includes route planning, traffic management measures and obtaining transport permits. This allows you to focus fully on your day-to-day business and we take care of the rest.
Whether the port of Hamburg on the North Sea or beyond German waters – DEUFOL organises the management of your containers.
No matter how large or heavy your industrial goods are, we offer the right heavy goods packaging
Your goods to be packaged are particularly heavy and also very bulky? No problem for DEUFOL! We package industrial goods in the heavy-lift sector and ensure safe transport. Precisely fitting packaging is essential, especially for goods that weigh a lot. That's why we are pleased to support you with your packaging challenges and ensure a clean implementation in the area of heavy-lift packaging.
Do you have any questions about our services and would like detailed advice? Feel free to contact us by phone or e-mail
You can also find further interesting topics on the subject of logistics in the newsletter of our blog on our homepage.
Frequently asked questions about this service: