The packaging process and the subsequent shipment of heavy or oversized goods continually raises a variety of questions for companies: How can potential transport damage be avoided? Which packaging is best suited for my goods? At which point does transport insurance make sense? In this blog article, we provide you with eight helpful tips that answer your most important questions about the shipment of heavy goods.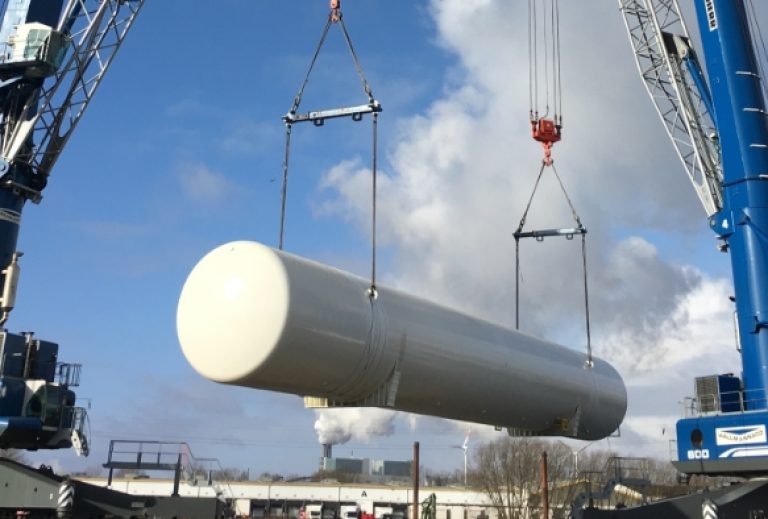 Verfasst von System AutoAdmin
Transport damage and delays are by no means uncommon on the route
When was the last time you shipped a package and it arrived dented, scratched or otherwise damaged? It is not something that happens too often, but when it does, it is very frustrating. However, it is especially frustrating when it involves a large object or machine. Because such transport damage can have significant financial consequences. Are you in an industry such as power generation, mining, steel, or heavy machinery where valuable or large items are shipped on a regular basis? Then you are probably familiar with the challenges associated with packing and transporting these goods.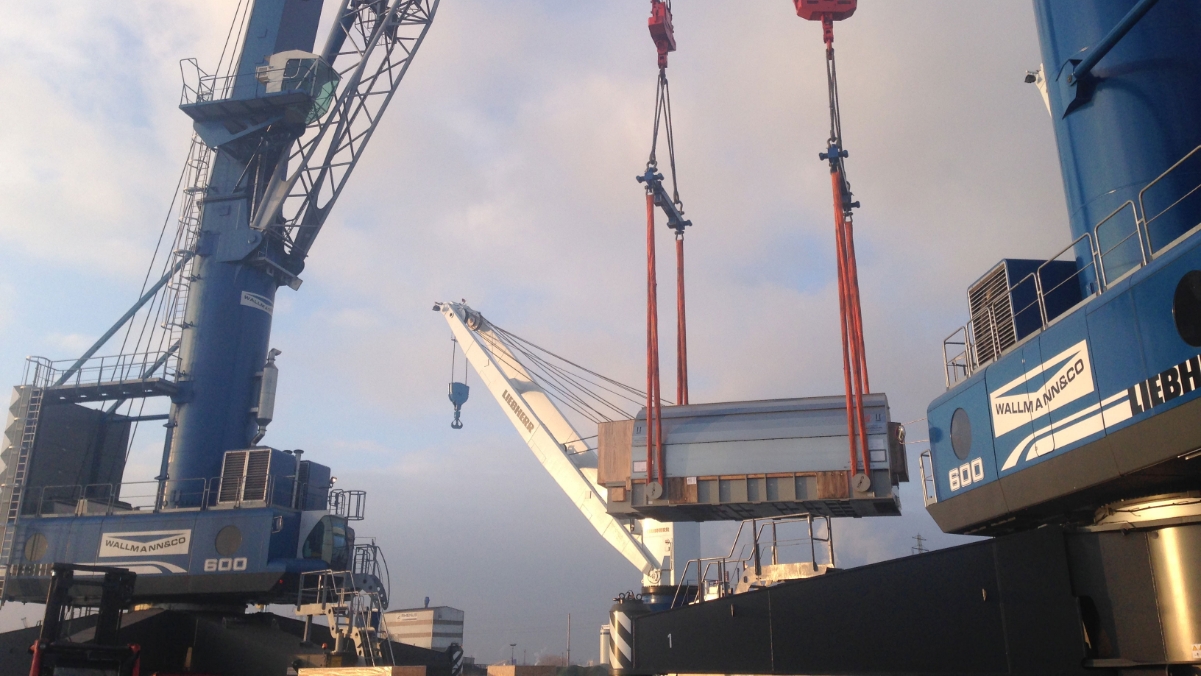 Our 8 packing and shipping tips for your valuable goods
Fortunately, there are measures you can take to protect large-format shipments in transit. Below you will find an 8-step process that you can follow to ensure that your shipments arrive at their destination in flawless quality. You can either perform these steps internally or you can partner with an external service provider. However, you can just as easily work with a specialized packaging company to handle your shipping process. Either way, it's worth the investment to make sure your important goods are properly packaged before they go on their journey.
1. Clean the object thoroughly.
A layer of dust, dirt or other loose material can hide existing damage, but also makes it difficult to fully secure the item when it is packaged.


2. Get an appraisal.
If you are unsure of the value of your goods, you should obtain a professional appraisal of the condition of the items before shipping. This can be very useful if you want to insure the item or if there is a disagreement about damage or the value of the item after it arrives at its destination.


3. Perform an inspection and evaluate the condition of the item.
Before packaging, it is important to conduct an inspection of the item. If the article should be damaged, decide if the defect should be repaired before packaging. Also look for problems that could make the item more susceptible to damage during shipping. For example, there could be parts missing or loose. There may also be screws that need to be tightened. Assess the condition of the item and try to make it as safe as possible before you start packaging.


4. Take accurate measurements.
Accurate measurements of the length, width, height and weight of the goods to be shipped are of high importance. These measurements will be needed when you select a shipping box or crate.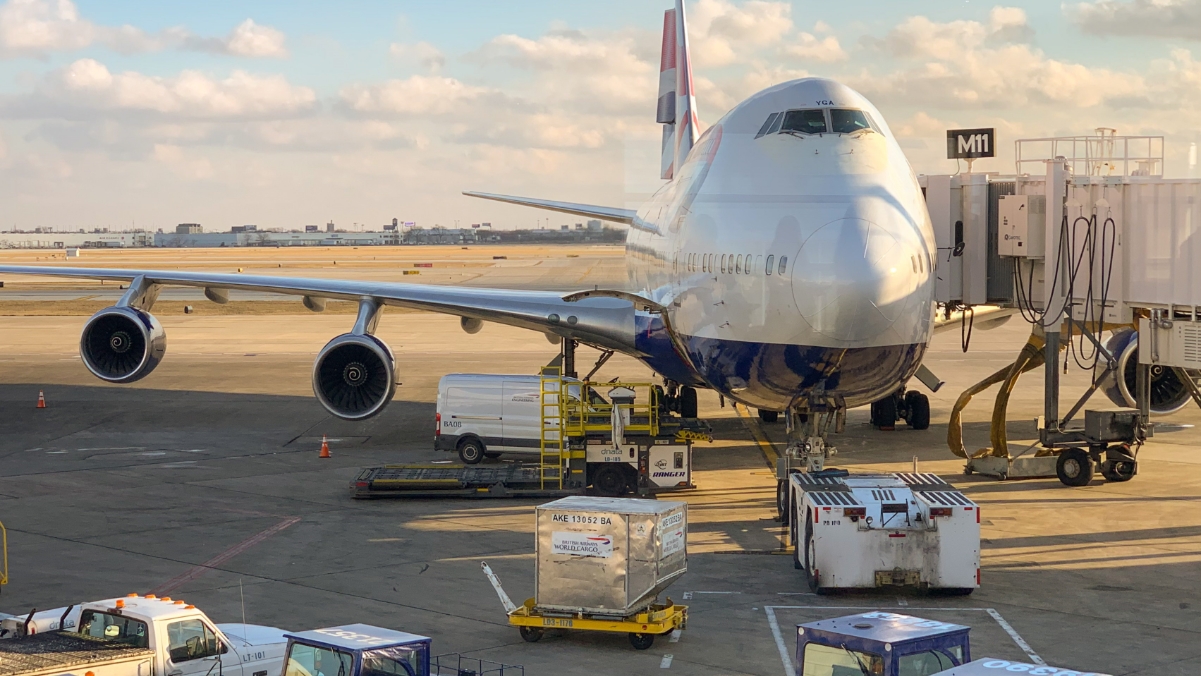 5. Choose a shipping or transport box in which you want to package your shipment.
At this point, many people contact a specialized packaging and transportation company for advice. In particular, for bulky or unusually shaped items that are difficult to secure in a conventional shipping container. An experienced, dedicated packaging company such as DEUFOL can develop a customized packaging, blocking and support strategy that will safely secure the item in a custom-made crate.


6. Pack the shipment carefully.
At first glance, the packing process seems simple. You put the item in a shipping box and surround it with packing material, right? Unfortunately, that's not quite the case, especially when it comes to large and costly goods that would be expensive to repair or replace. In this case, it can be helpful to work with an export packaging company that can provide you with advice and assistance. For example, this firm could design custom packaging that maximizes protection and quality during transport, and in particular, addresses the specific requirements of the item. These might include, for example, absorbing forces generated during container handling and transport, designing a special crate that reduces movement and minimizes the risk of damage, suggesting anti-static packaging that can help protect electrical equipment, or a vapor barrier if required for sea transport or shipping to locations with high humidity.


7. Inquire about insurance options.
A custom packaging design can reduce risk and minimize the chance of damage. But it may not eliminate all risk in the shipping process. There are some factors that are beyond control, such as weather, road conditions, or even the behavior of other drivers. Insurance can be a helpful tool to minimize the cost of potential damages. In this regard, an export packing company can also advise you on whether insurance is required, how much to insure, and what risks you should cover.


8. Hand over your container to the shipping company.
The final step is to hand over your container to the shipping company. Advise the freight forwarder that your package requires special handling and care due to its value, fragility, and other factors. When you work with a packing partner, they will certainly take care of this task for you and ensure that the shipping process minimizes the risk of damage.
What to consider when choosing an external packaging partner
Working with an experienced and skilled packaging company can make the difference between success and failure when it comes to shipping a large or valuable item. However, there are plenty of companies that claim to be knowledgeable in this area. So how can you be sure that a packaging company is right for your needs and goals? Experience is helpful, but it has to be the right kind of experience. No two packaging projects are the same. Interview potential companies to find out if they have worked with companies in your industry before or have handled projects similar to yours.
Also inquire about the company's infrastructure. Many packaging companies that claim to be professional and experienced are actually quite small operations. DEUFOL, on the other hand, employs hundreds of people at more than 90 locations worldwide. We are able to leverage our extensive reach and technological resources to safely guide your package through every step of its journey.
We also have an extensive team of experienced and dedicated engineers who develop and implement custom solutions for each project. Each package we create is unique and tailored to the needs and goals of the project at hand. At DEUFOL, we have worked with companies in a wide range of industries, including automotive, aerospace, military, heavy machinery, and many more. In addition, we have managed shipping projects to countries around the world and have a proven global network to work with to efficiently move shipments in and out of countries without delay – even through customs.
Protect your investment by working with us
At DEUFOL, we act as your "project manager" for every packaging solution. We design and implement your custom-fit packaging strategy and take care of any issues that arise. We accompany your shipment while it is on its way. This allows you to focus on other tasks and have peace of mind knowing that your package and shipment are in good hands. This all starts with a conversation. Contact us today to discuss your packaging needs. We look forward to the opportunity to fully understand your project as well as all of the risks and challenges that come with it!