Industrial Packaging Hamburg
Looking for the right partner for all your industrial packaging needs in Hamburg? We at DEUFOL are your number 1 contact point for packaging solutions for your industrial goods over land, in the air or at sea.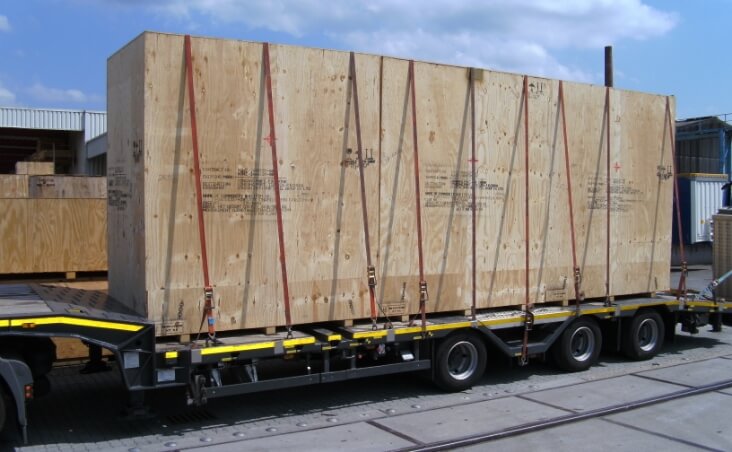 Custom-fit industrial packaging from DEUFOL
The topic of safe and individual industrial packaging is part of our core business. With our services and our location in Hamburg/the surrounding area, we ensure that products, machines and systems arrive safely and reliably at the right destination. Our packaging solutions ensure that your products are fully protected during transport and that there are no unnecessary delays in the process.
Professional solutions from a single source
Our products range from simple crates to more complex wooden packaging and heavy goods that require special handling. Thanks to our decades of experience, we know exactly which standards industrial goods have to be packaged according to. We are your experienced and competent partner for your enquiry around the Hanseatic city of Hamburg and the surrounding area.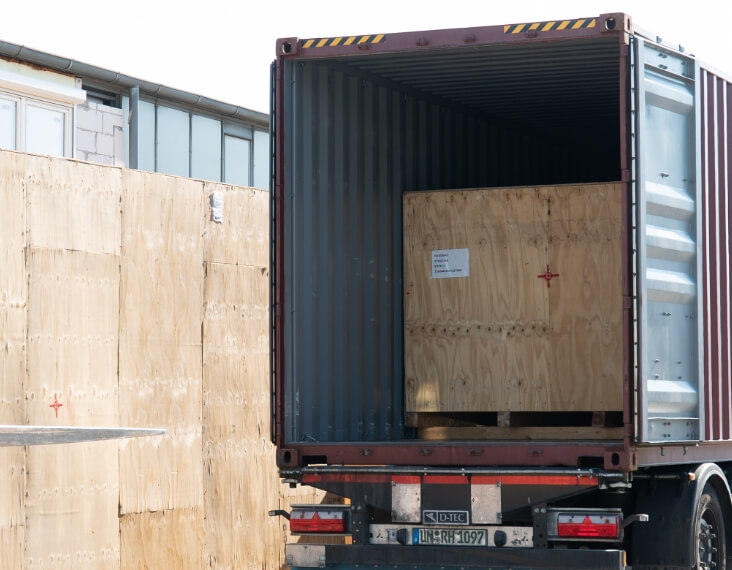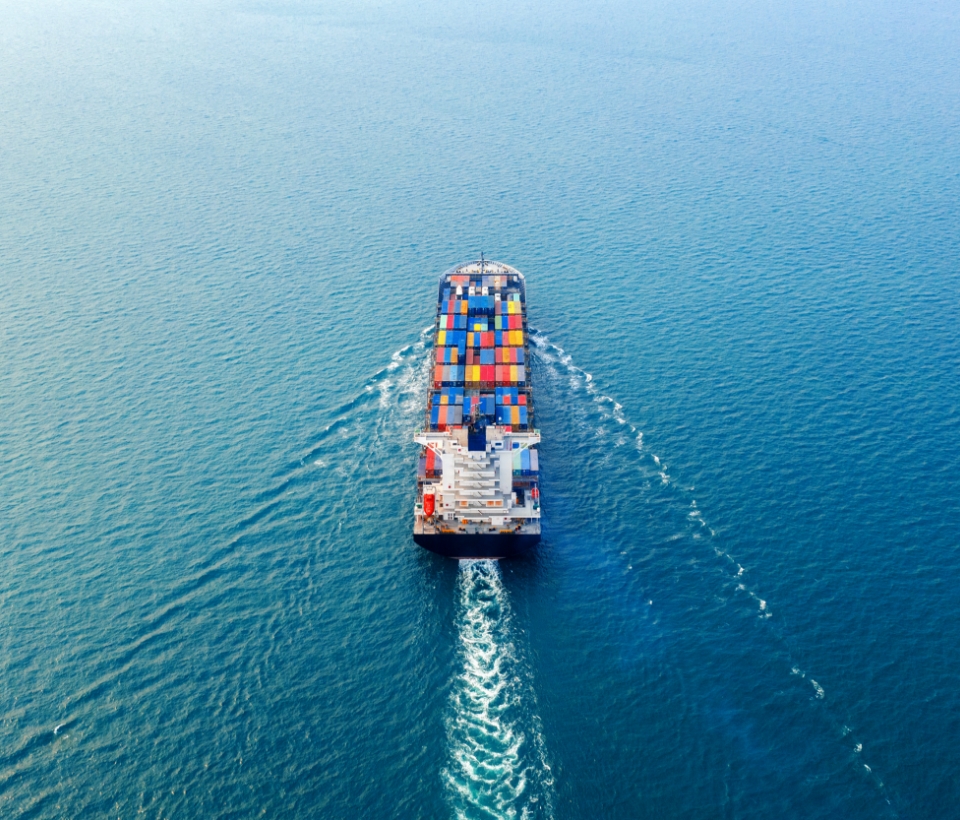 Secure handling on all transport routes
Packaging for industrial goods should be tailored to the respective product. As a supplier of export packaging, it is important to know which transport route your goods should take to reach their destination.
Depending on air or sea freight, there are temperature fluctuations, differences in humidity and acceleration forces along the way. By rail or truck, your goods are exposed to other external influences. We offer you the best solution for your export packaging in each area.
Highest quality standards for your goods
We pay attention to the highest quality standards in our packaging – starting with the production of packaging material and ending with its use at the terminal.
Packaging is not only about protecting the goods during transport, but also about preserving their quality and integrity. Many products require special packaging solutions. This is how we ensure that they are not contaminated or damaged during transport.
From the very first enquiry, we provide you with personal support and work out the best possible packaging solution to ensure the safety of your goods.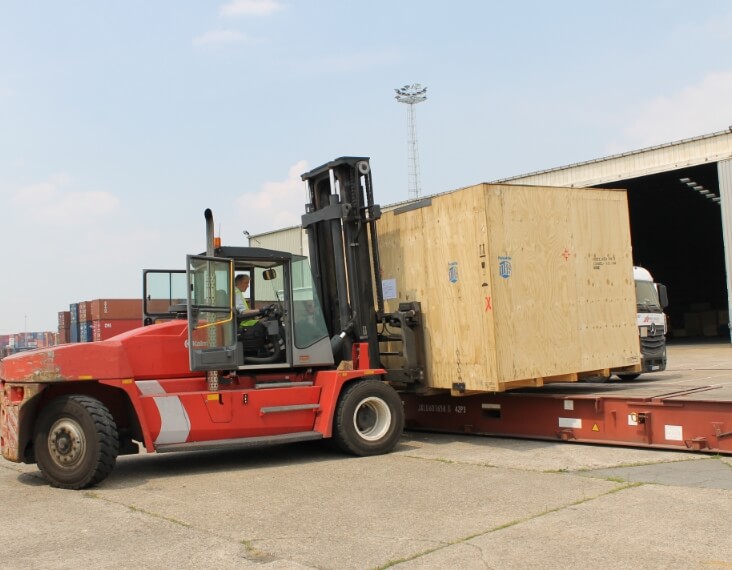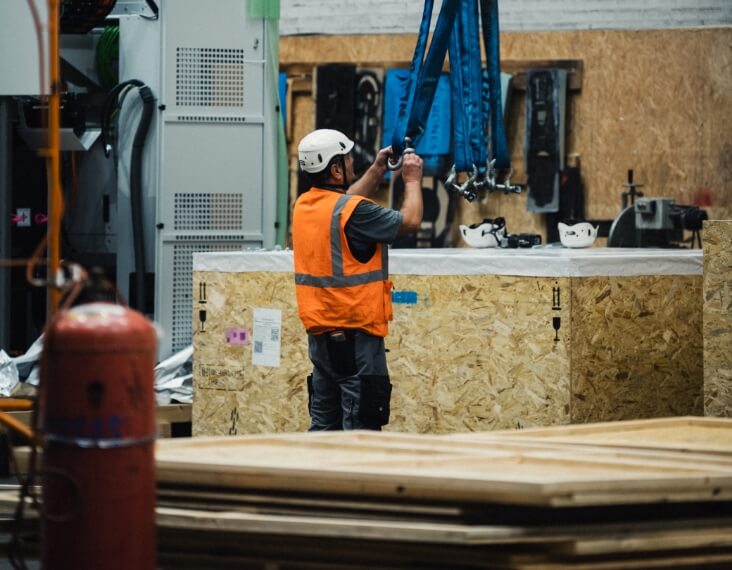 HPE standard for your packaging
Naturally, packaging and packaging solutions for export must also meet the requirements of the destination countries. After all, non-compliance with international shipping regulations can lead to problems in the form of delays, fines and even local rejection of the products.
Destination countries often have different regulations for packaging and transport. As an experienced packaging company, we know these aspects of the export business and offer exactly the right solutions to efficiently avoid unwanted delays.
Your suitable contact in all matters
In all areas relating to export packaging, we at DEUFOL are your suitable provider, as we are distinguished by decades of experience as well as offering a first-class range of services – from packaging to smooth and uncomplicated container stowage.
We know exactly what protection your packaging needs and how it must be handled for transport.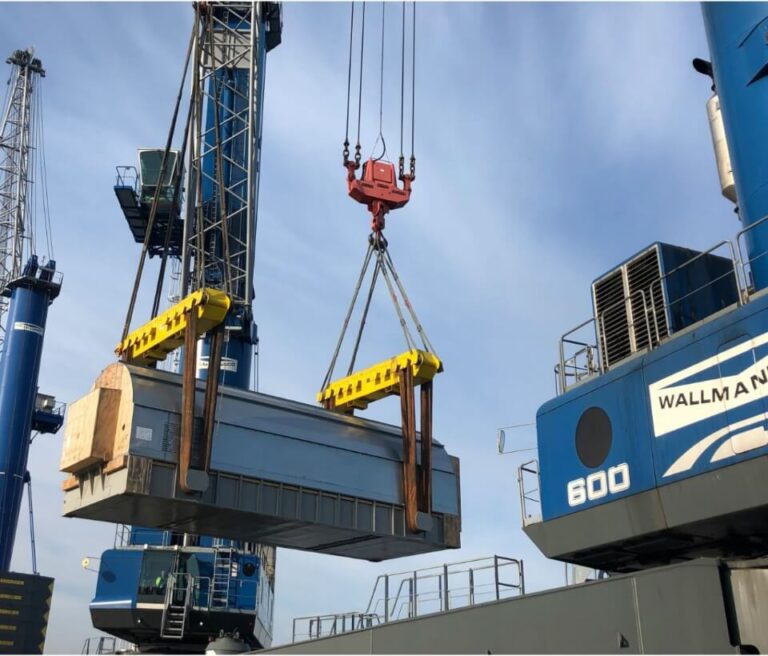 Top logistics from a single source at DEUFOL
Another important aspect of export packaging is logistics. This involves coordinating all the activities involved in transporting your goods to their final destination.
These activities cover packaging, transport and customs clearance. Effective logistics management ensures that products are delivered on time and in good condition, which is essential for customer satisfaction.
At DEUFOL, you benefit from the transport monitoring of our supply chain management software. As a customer, you can thereby follow all processes of the supply chain of your packaging live and observe the development of your goods.
Industrial packaging in the Hamburg area
DEUFOL offers you first-class packaging for your industrial goods. On request, we will package your goods on-site and prepare them for international transport.
All the necessary packaging materials to protect your goods will be brought to your location by our team, so that you have the least effort for your transport.
By the way, you can also use industrial packaging for longer storage, as DEUFOL packaging is extremely robust and stable.
Precisely fitting solution for your export packaging
At DEUFOL, we are the ideal partner and supplier for your industrial packaging, as we ensure that each package is specifically tailored to your goods. We take into account the duration of the packaging as well as the weather conditions the goods will be exposed to. With our customised packaging solutions, you can be sure that your industrial goods are optimally protected during transport and storage.
Contact us now with your enquiry
Which goods would you like DEUFOL to package? Where would you like to have your goods delivered? Should we take over the packaging and service process on-site with our packaging machines?
Feel free to send us an initial enquiry with all the details via our contact form or call us directly. No matter whether as an in-house outsourcing solution or at our terminal in Hamburg – we will take care of everything else.