Individual export packaging with our ConPLY solutions
The ConPLY crates from DEUFOL offer you the highest level of packaging protection for your export business.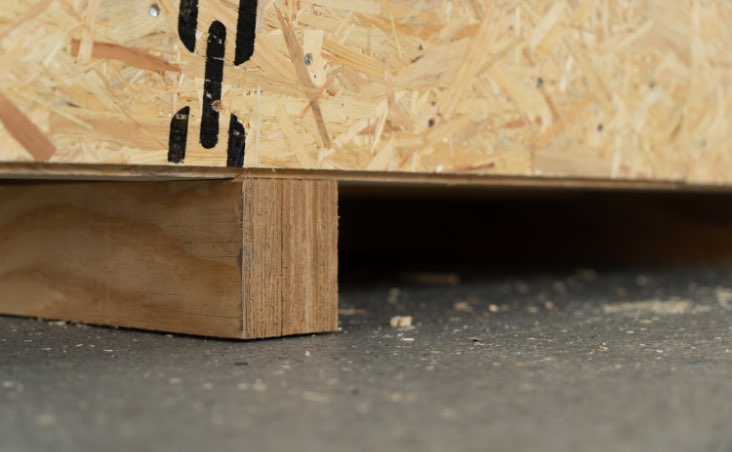 The right solution against customer and duty penalties
DEUFOL has used its 40 years of experience to develop a solution against repeatedly occurring customer and duty penalties. The result is DEUFOL ConPLY – an alternative packaging crate made of premium material that is not classified as solid wood. Therefore, the risk of a rejection at customs is minimised and costs as well as time are saved.
Your goods packaged with ConPLY
Facilities
We package all types of facilities for our customers.
Machines
DEUFOL takes over the packaging process of your machines.
Heavy cargo
We package industrial goods in the heavy-lift sector and ensure a clean implementation.
Spare parts
We also offer you the right packaging solution for spare parts.
Hazardous goods
We take your hazardous goods seriously and offer the right packaging.
Innovation and flexibility are required
We immediately took up the problem and, in the process of continuously improving the DEUFOL product portfolio, looked for a corresponding risk reduction for our customers. DEUFOL-ConPLY is a product that is not subject to the regulations of ISPM-15, as IPPC laminated timber with a thickness of less than six millimetres is not classified as solid wood. Therefore, you avoid potentially occurring delays and can continue to focus on your core business without interruption.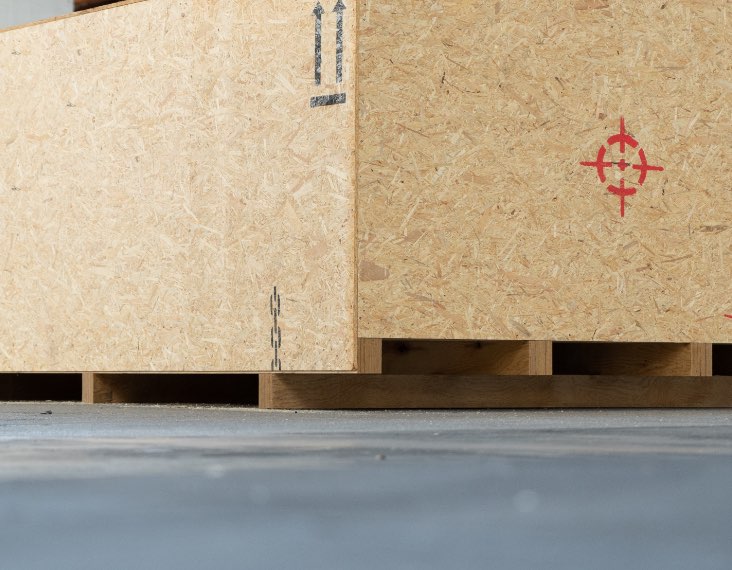 Our advantages at a glance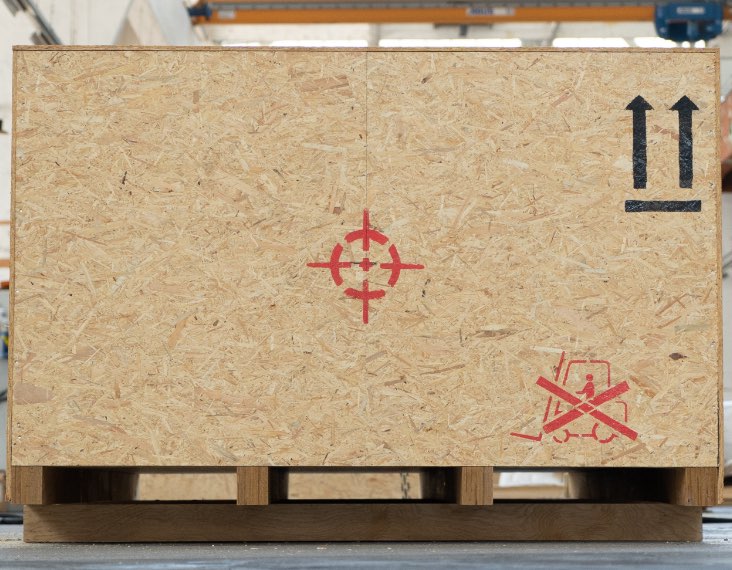 Fast and flexible crate production
Based on your requirements and with a lot of experience in improving packaging processes, we develop a solution based on your needs and budgets. In doing so, we also include all your additional processes. In this way, you save costs and time.
We support you in the selection of the right export packaging
Our internationally positioned team has many years of market experience in the field of industrial export packaging. We will be glad to support you with all your open questions regarding the selection of the right packaging solution.
Simply contact us for an individual consultation.
We ensure professional packaging at our locations
You want to optimise your warehouse infrastructure and capacity and are looking for a professional partner who can support you with the right services? We know exactly what these challenges are and support you at over 90 locations worldwide! For this purpose, do not hesitate to contact us for a personal consultation.
We are also the right contact for container services
DEUFOL supports you with your challenges in internal transport and offers the right solutions. We optimise your container stowage by planning the ideal weight distribution, selecting the right containers and developing optimal stowage plans. We create container packing certificates for you and take care of the entire container handling.
Frequently asked questions about our export packaging:
Gefahrgutverpackung
Höchste Sicherheit für 
Ihr Gefahrgut. 
SCM-Software
Zukunftsorientierte Lösungen 
für Ihre Supply Chain. 
Transportorganisation
Bestes Management für
Ihre Transporte.