Shipping industrial goods can be a complex process that should be extensively planned in any case. How large and heavy should the packaging be? What risks should be taken into account beforehand? Is there anything else that needs to be considered? We clarify exactly these important questions in our blog article: The 5 most important principles for export packaging – what really counts when shipping industrial goods.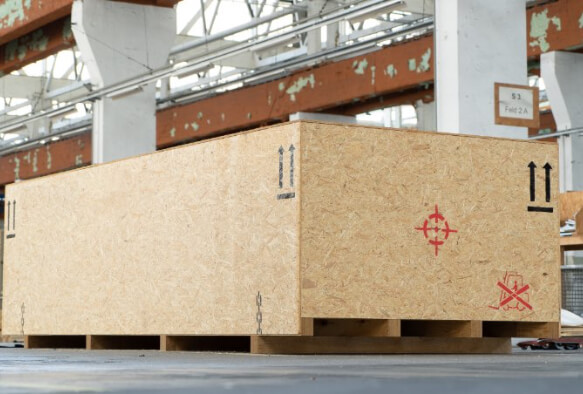 Written by System AutoAdmin
1. Affordable and safe packaging
On the one hand, the packaging process should remain within the predefined budget, but on the other hand, no compromises should be made in terms of safety. As a rule, the potential damage is a significantly higher risk. A suitable combination of both should therefore be chosen. For this reason, it makes sense to choose a supplier of export packaging who, through many years of experience and many successfully implemented projects, is able to meet precisely these requirements. However, whether the packaging also arrives at the right destination without delays and damage depends on a few more factors.

2. Dimensions of the packaging
Most goods that fall below the dimension of 2.50 m in height and 2.30 m in width can be loaded into a container. Exactly this method of shipping industrial goods is the most cost-effective solution. If the package exceeds these dimensions, it can quickly become more expensive. The reason for this is that containers are standardized internationally according to exactly these dimensions. There are some exceptions, where it is possible to use a type of container without a top, in order to accommodate packages with a greater height. In this case, the top of the container is replaced by a foil. Nevertheless, in this case it is not possible to place other containers on it, which would lead to an increase in costs. Therefore, if possible, it is always advisable to use the global standardized dimensions and keep them always in mind.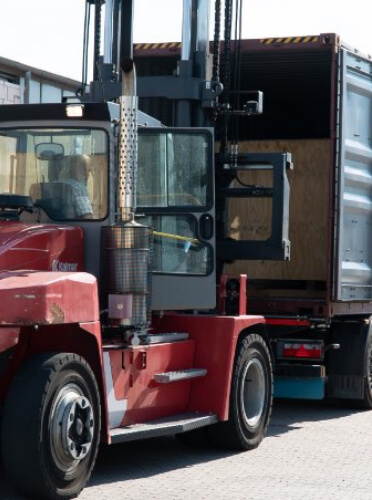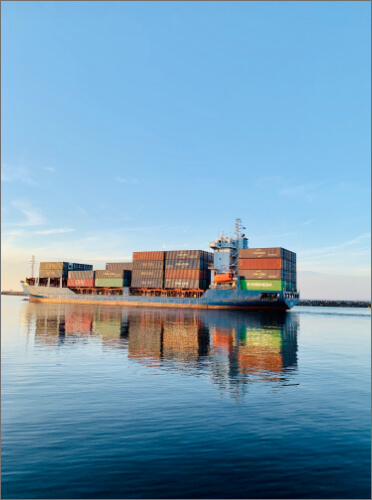 3. International climate differences
Particularly in international overseas transport, increased temperature and humidity differences occur which can have significant effects on a packaged item. Especially if the industrial goods are partly made of treated stainless or long steel, this can lead to localized corrosion spots. Therefore, these materials should be protected by certain preservation methods such as aluminum compound foil with the desiccant method. In this way, specific climatic conditions are provided for the goods and more protection is ensured during transport.
4. The correct crate identification
The wood material of export packaging must always be handled according to the applicable IPPC and ISPM 15 standards. This is the basic international standard that must always be used for global shipping. The HT stamp markings on the export packages ensure that the manufacturer of the box or even the wood material can be clearly identified and that the crate complies with the international standards. If a package does not meet these requirements, negative consequences such as delays or even penalties can quickly result.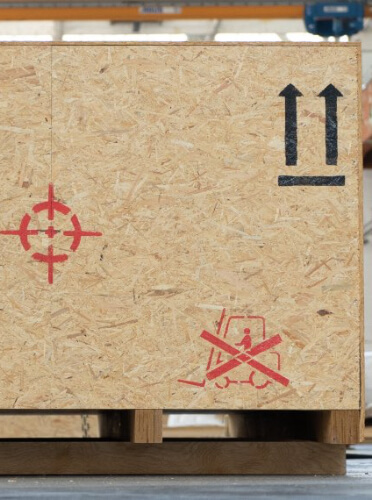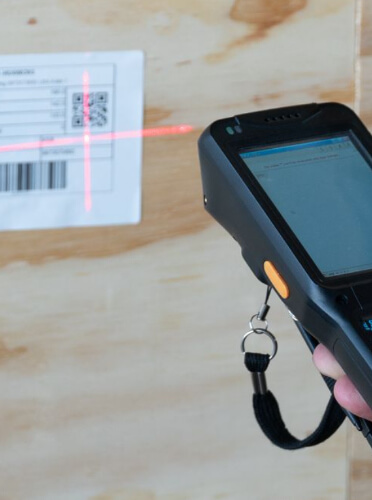 5. Transparency of packages through IT solutions
Maximum transparency around industrial shipping also plays an increasingly important role in today's export business. Future-oriented IT solutions ensure, for example, through the tracking of goods, that even individual batch parts can be relocated and reassigned within the shortest possible time through the use of QR codes. This reduces valuable time and effort as well as the damage caused by unnecessarily opened boxes when searching for the parts. In this way
it is possible to trace which goods or batch parts are in which package at any time.
Your contact for everything related with export packaging
Are you looking for a reliable and efficient logistics partner who incorporates the most important factors of export packaging at all times? For over 40 years, DEUFOL has been supporting its customers with individual packaging solutions, no matter how large or heavy the industrial goods are. We will be pleased to answer all of your questions on this topic in a consultation meeting, where we will work with you to create a tailored packaging concept with one of our DEUFOL experts.