What is the brown marmorated stink bug (BMSB)?
The brown marmorated stink bug (abbreviated BMSB) is an insect in the bugs family. It protects itself from attackers by a specic odor. The BMSB feeds on plants, vegetables and fruits. They puncture their food, causing much damage.
The BMSB hibernates in dry and dark places such as houses, vehicles and containers. The latter is a problem because this allows the BMSB to spread rapidly around the world, causing agricultural plagues.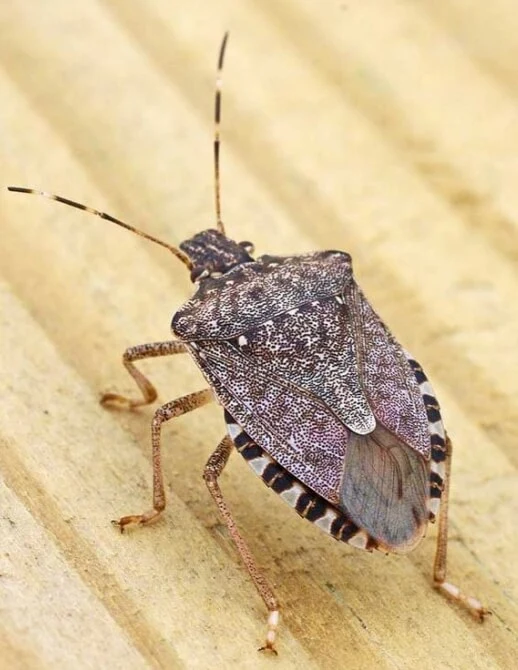 Why are Australia and New Zealand taking action against the brown marmorated stink bug (BMSB)?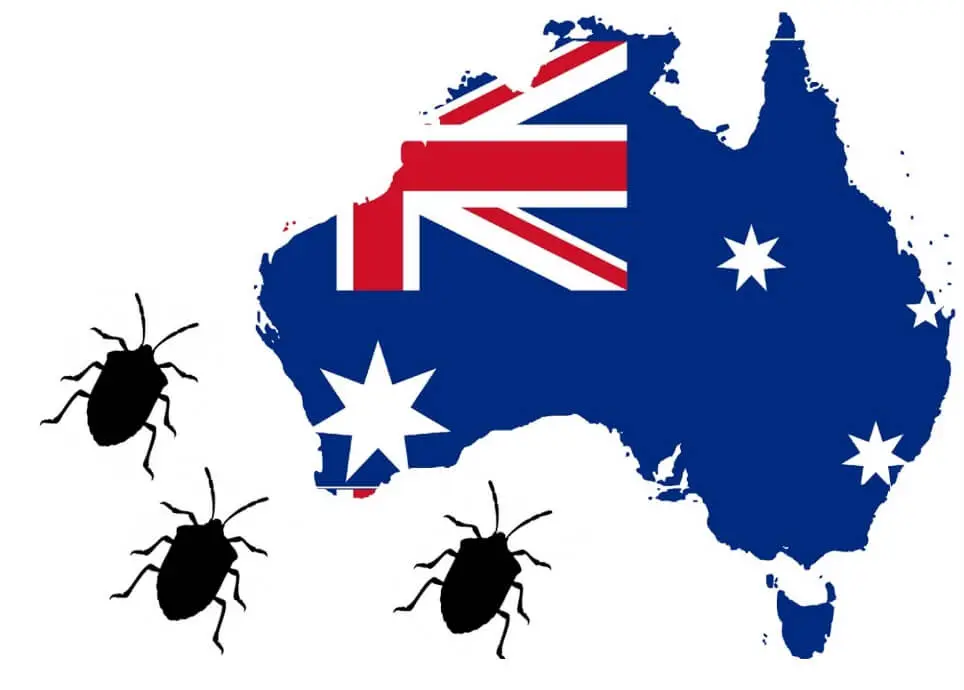 The brown marmorated stink bug (BMSB) poses a major risk to agriculture and horticulture in both Australia and New Zealand.
Therefore, each year Australia and New Zealand adopt temporary measures for the importation of goods into their territories.
To which goods and shipments do the brown marmorated stink bug measures apply for import into Australia and New Zealand?
The measures apply to all goods designated by Australia and New Zealand as risk and high-risk and shipped from risk countries.
The BMSB measures apply to shipments from 1 September to 30 April.
BMSB measures apply to goods shipped by sea freight. Breakbulk cargo, vehicles, oversized and heavy equipment, as well as sea containers fall under the BMSB rules.
The list of some 40 risk countries includes most countries in the northern hemisphere, including Belgium, the
Netherlands, France and Germany.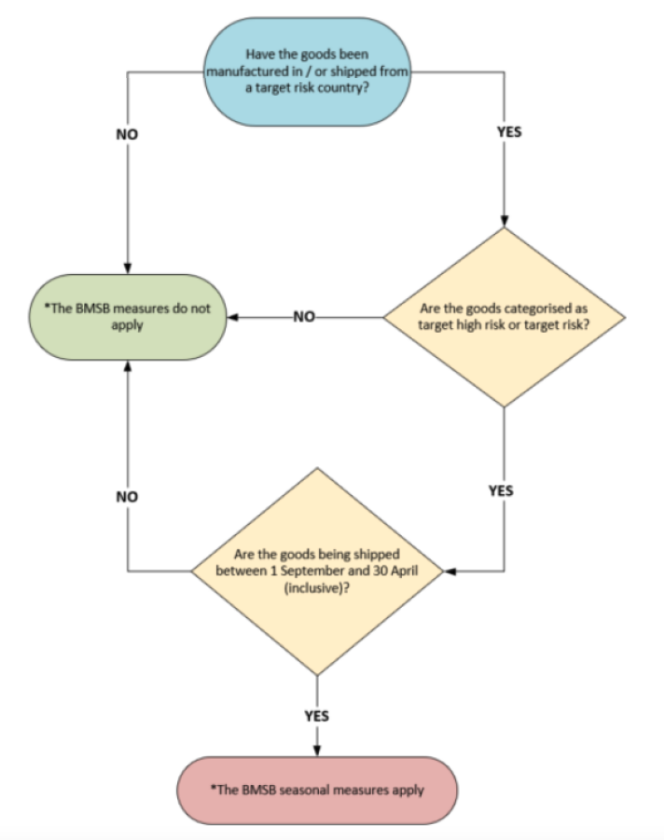 What should you do if the brown marmorated stink bug measures for import into Australia and New Zealand apply to your shipment?
A distinction is made between:
High-risk goods for BMSB include wood, cork, carpets, all kinds of metals or objects made from them, electrical installations and machines, and so much more…
       
        High-risk goods require mandatory treatment.


Risk goods include paper, cardboard, plastic, rubber, all kinds of chemicals etc.
       
       Risk goods are inspected at random.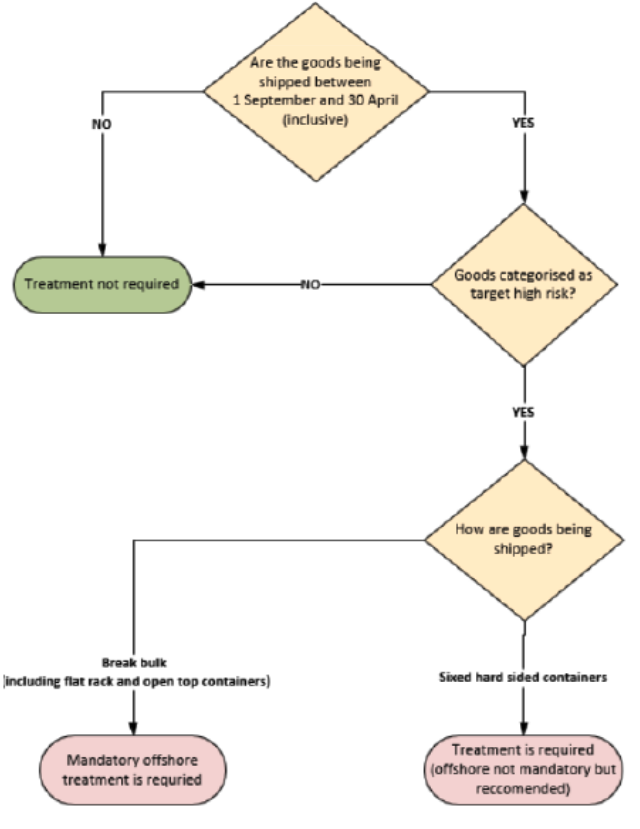 If your goods do not fall into either category, but are packed together with high-risk or at-risk goods, they are also subject to those BMSB measures
Your high-risk cargo can be treated against the BMSB in two ways:


Heat treatment that kills the BMSB. The advantage of this method is that it avoids the use of toxic products.
Heat treatment can be done in the shipping container, or in heat chambers for breakbulk cargo.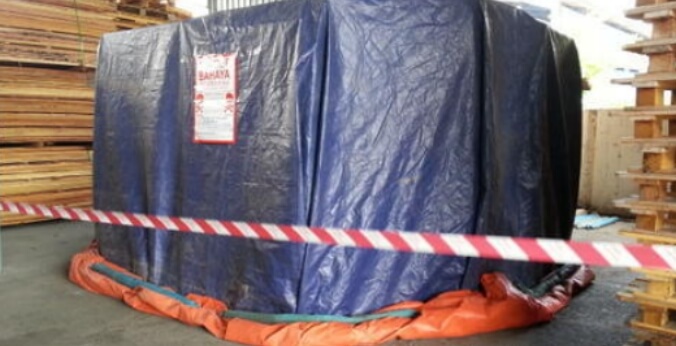 Fumigation, which kills the BMSB.
Fumigation is done with Methyl bromide or sulfur uoride.
Both treatments should be done by an approved treatment providor.


High-risk breakbulk cargo must be handled prior to arrival (offshore). Also Flat Rack and Open Top containers, or any container not fully closed is considered breakbulk.
High-risk container cargo arriving in closed and sealed containers with 6 hard walls can be handled prior to arrival (offshore), or on-site (onshore) at the container level.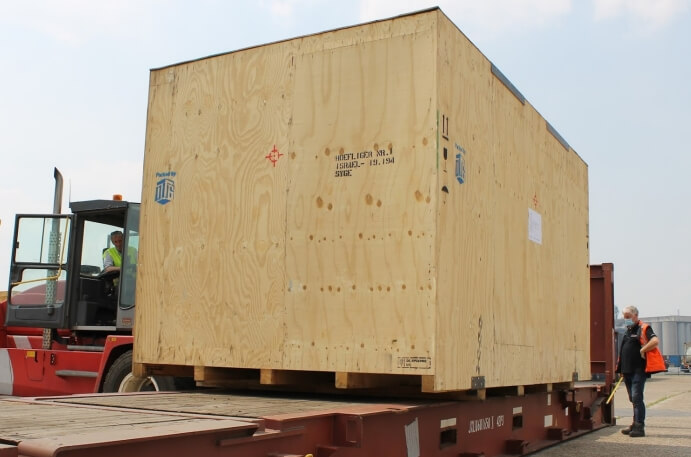 What if your cargo is subject to BMSB measures, and you have not taken the necessary measures?
If your high-risk cargo has not been treated against BMSB by an approved treatment provider, then the following
happens:
Goods in containers are forwarded for treatment on the mainland.
Breakbulk is rejected and forwarded for export.
The treatment and packaging of goods subject to the BMSB measures can be a challenge.
DEUFOL packaging experts are aware of the BMSB measures for sea freight to Australia and New Zealand. We arrange – if necessary – the appropriate handling for your cargo and pack in accordance with the BMSB measures and other international guidelines.
Contact a DEUFOL packaging expert for packing your shipment to Australia and New Zealand: