For our series of blog articles featuring the largest and most extraordinary DEUFOL packaging projects, we report in this post on the transport of a Hyperloop prototype designed and developed by the Technische Universität München, which was prepared for transport by our packaging team and professionally packaged for two competitions in 2016 and 2017.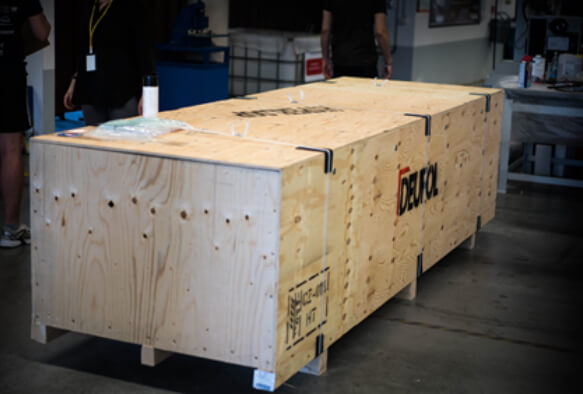 Written by System AutoAdmin
Detailed planning, made-to-measure work and extra safety during the process
The packaging project, which was not an everyday task, was carried out directly on site at the Munich University and began with detailed planning, in which each individual process stage had to be worked out in advance. The packaging of the numerous individual components then started, which were all wrapped with different safety foils depending on the material and then placed in the appropriate wooden packaging. The Hyperloop prototype itself had to be carried into the wooden box with extra care to eliminate the risk of potential damage. The prototype was then also wrapped in a special foil to ensure even more safety during transport.
Exact assembly of the side walls, Box closure and subsequent labelling
In the following process, the side walls of the packaging were custom-mounted by our team, whereupon the crate was already subsequently closed. In addition, tension belts were attached to the crate to ensure even more protection and safety during transport to the USA.
In the last step of the packaging project, the crate was then labelled. This ensures clear identification of the package on the transport route as well as at the destination and avoids potential delays.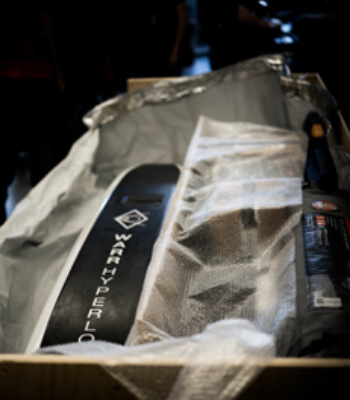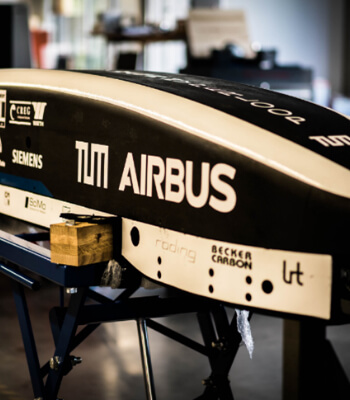 The team from the Technische Universität München takes the 1st place three times in a row
After the entire process was completed, the package including the Hyperloop prototype continued its journey to the competition site in the USA. The project of the team from the Technische Universität München was the most convincing among the 20 international participants in the first, second and even third competition and stood out as the winner. In the third round, which took place in the year 2018, the German entry reached an outstanding maximum speed of 467 kilometres per hour – a first-class performance that impressed not only Elon Musk and his team, but also numerous technology enthusiasts from various countries!
Your partner for industrial packaging of all descriptions
Are you looking for a suitable contact partner for your individual packaging project? Then DEUFOL is the right company for you! No matter whether for transport by rail, ship, air freight or truck – no requirement is too big or too heavy for us. We would be pleased to clarify all your open questions on this topic in a personal consultation with one of our DEUFOL experts!