A company's warehouse is considered one of the most important components of a supply chain. Thousands of goods are stored in precisely the right space, countless data flows from one system into the next and products have to arrive at the right place at the right time. In order for you to nevertheless maintain an overview, we summarise the 5 most important principles for efficient warehouse management in this blog article.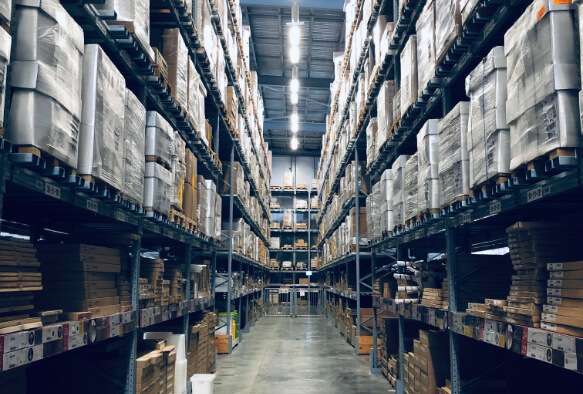 1. Highest transparency through warehouse innovations
On the one hand, the company's own warehouse should run at peak performance and achieve the shortest possible throughput times for the goods. On the other hand, costs and effort must be kept low. A high degree of transparency must therefore be continuously guaranteed. Nowadays, traditional Excel spreadsheets are no longer sufficient. Instead, innovative warehouse management systems and automated processes provide a more future-oriented solution, with which all warehouse requirements can be comfortably realised. Through state-of-the-art technology and a high degree of transparency, for example, all stored goods/data can be accessed centrally in one place, photography and measurement of materials can be carried out mechanically, and updates from the warehouses can be sent to customers and business partners automatically. This not only saves costs and effort, but also optimises the efficiency of the warehouse.

2. Safety and validity of your warehouse data
In addition to a high level of transparency in your own warehouse, the safety and validity of your data also play an essential role. If data is lost or does not meet certain quality requirements, unintended consequences such as the loss of goods or cost problems can quickly arise. A prior analysis of which data is most crucial for the success of your warehouse can already ensure that the data can simplify decision-making for the company. This includes, for example, the warehouse turnover rate, the average stock level or the degree of utilisation of warehouse space. Furthermore, appropriate security measures such as anti-virus systems and backups can ensure that no data is lost or unauthorised persons gain access.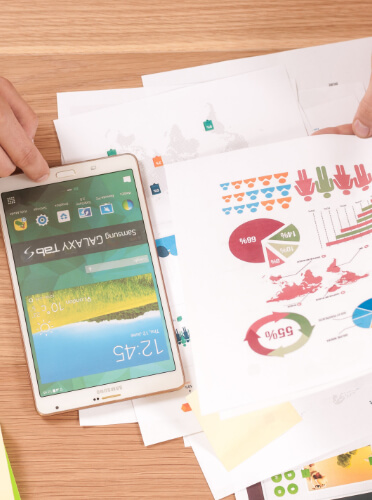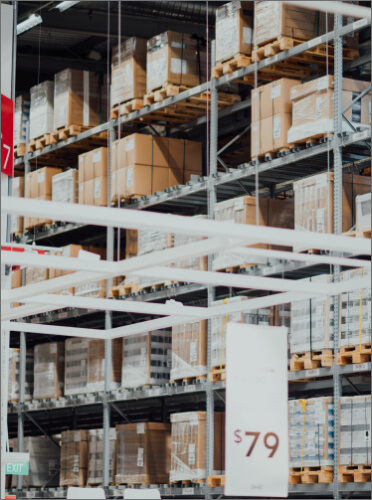 3. The right process optimisation
There is no left or right in a warehouse, there are clearly defined processes that should be optimised. The staff, systems and equipment used must be ideally coordinated to achieve maximum efficiency. Even the smallest changes in one's own supply chain can have a strong impact on a warehouse. Accordingly, processes should be continuously reviewed and, if necessary, optimised. In this way, there are fewer delays and the available space can be used in the best possible manner.
4. Trained and professional storage personnel
Warehouse employees have a wide variety of tasks and are the heart of the company. For example, they take care of the seamless flow of goods movements, manage loading and unloading and optimise warehouse processes. Accordingly, it is all the more important that your own staff is trained for your warehouses and has sufficient specialist knowledge as well as the necessary skills. These include a high level of resilience, interest in IT software and warehouse technology as well as organisational talent. If these skills are not in place, warehouse congestion, breakdowns or, in the worst case, even accidents at work can occur.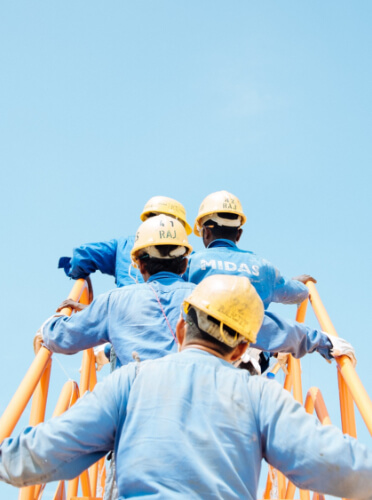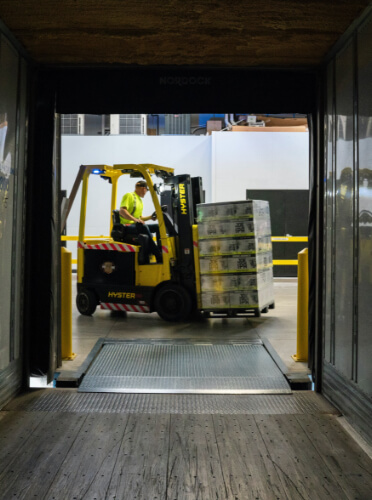 5. The right equipment in the warehouse
In addition to professional and trained personnel, access to and the correct use of warehouse equipment also play a decisive role in your success in internal transport. Forklifts, for example, have become an indispensable part of today's warehouses. They can easily move heavy loads from A to B, but there are significant differences between the various models in terms of lifting height, load capacity and price. Precisely these factors should be planned before purchasing expensive equipment in order to use it effectively afterwards.
Your contact for all questions on the topic of warehouse management
Are you looking for a business partner who incorporates the most important principles around the topic of warehouse management at all times? DEUFOL has been supporting its customers with individual logistics systems and the right services for your warehouse management for over 40 years. We will be glad to answer all your questions on this topic in a consultation with one of our DEUFOL experts.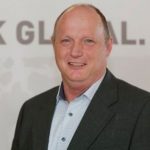 Frank Engelhardt
Senior Corporate Manager